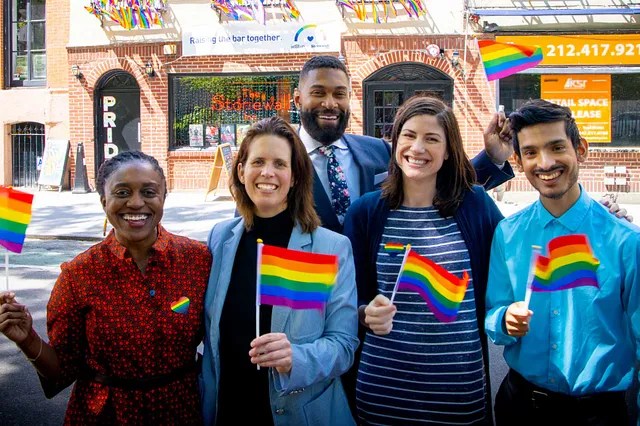 Every year in June, Pride Month celebrations around the world represent an opportunity to acknowledge the progress the LGBTQ community has made in achieving equality, and to recognize the work that remains. This year, the New York Fed marked Pride Month and the 50th anniversary of the Stonewall Riots in a number of ways.
To start, the New York Fed raised the Pride flag for the first time outside of 33 Liberty Street. It flew throughout the month in acknowledgement of the initiative, perseverance, and contributions of the LGBTQ community. The flag represents inclusion and equality, which the New York Fed counts among its core values.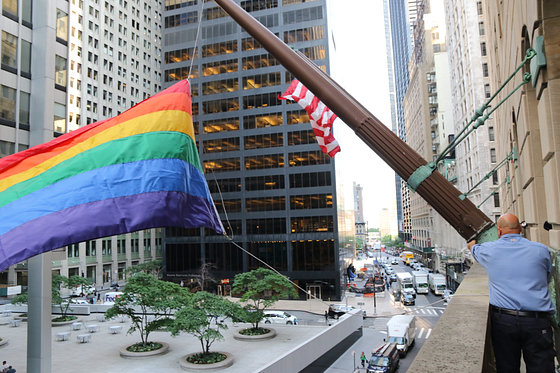 Indeed, the New York Fed is committed to fostering a welcoming and supportive work environment, and President John Williams emphasized that message when discussing diversity and inclusion at the OPEN Finance Forum, an LGBTQ finance industry event.
In his remarks, President Williams called attention to the importance of encouraging different perspectives and an open culture. He noted that the United States is not where it needs to be on diversity issues. "We need to make sure that everyone — regardless of their background, their age, the color of their skin, their sexual orientation, or their gender identity — feels their perspectives are heard and valued," he said.
"Creating equality of opportunity at the national level is a challenge the United States continues to struggle with. But it's both the right thing to do and the only way we'll reach our full economic potential," he noted. "We have come a long way, but there's no doubt we still have far to go."
He also pointed out that the New York Fed recently introduced an option for employees to include preferred pronouns in their official e-mail signatures. "On its own, it may seem like a small change, but it sends a loud message that part of respecting one another is using the correct pronouns," President Williams said.
In the spirit of promoting visibility, the New York Fed used its social media platforms to profile several LGBTQ employees, who shared their stories, reflected on the meaning of Stonewall, and offered advice for their peers in the workforce. Here are some highlights from the "Moments of Pride" campaign: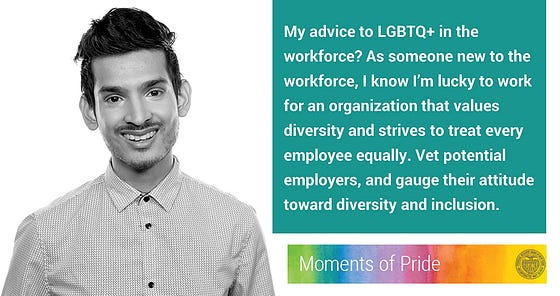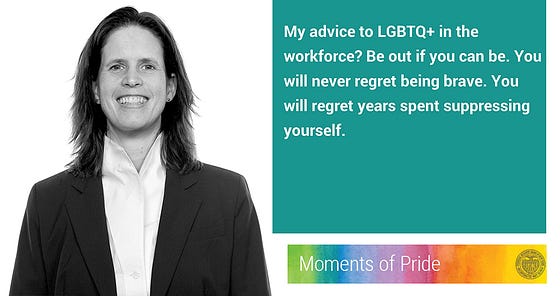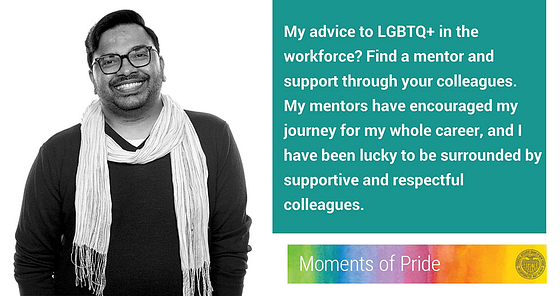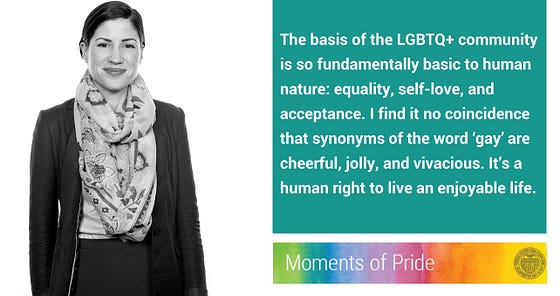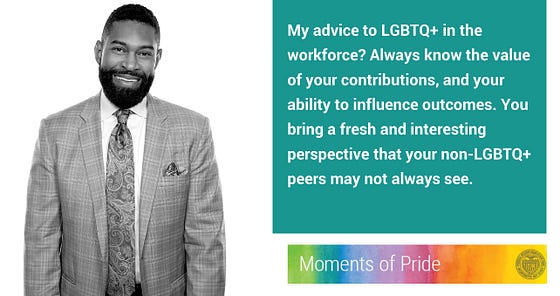 The month of June culminated with an internal event for employees to celebrate diversity, inclusion, and Pride. The New York Fed hosted Atlanta Fed President Raphael Bostic, who discussed his experience as the first African-American and first gay president of a Federal Reserve Bank in a conversation with President Williams.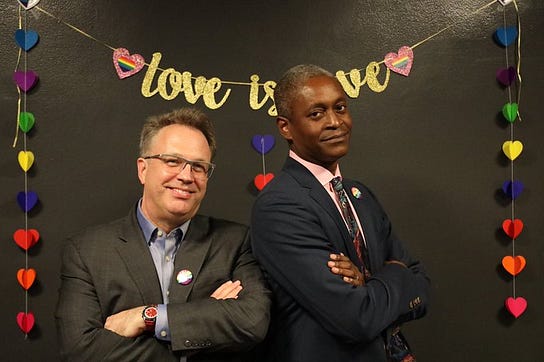 This article was originally published by the New York Fed on Medium.
---
The views expressed in this article are those of the contributing authors and do not necessarily reflect the position of the New York Fed or the Federal Reserve System.