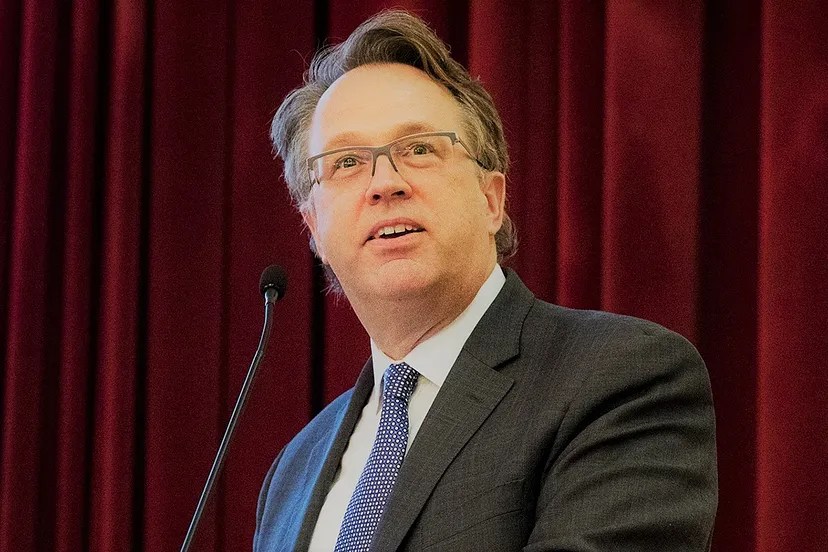 On Thursday, October 17, New York Fed President John Williams spoke about the Fed's operating framework for carrying out monetary policy, the recent money market turmoil, and the path forward.
He said:
"Our open market operations have succeeded at keeping the federal funds rate within the target range and have stabilized conditions in short-term funding markets."

"[A]ll of these actions are aimed at the implementation of monetary policy and do not in any way represent a change in the stance of monetary policy."
President Williams began by outlining how the Fed keeps the federal funds rate within the target range. He said, "The Fed has an operational framework in place designed to keep interest rates where the FOMC wants them. We call this an 'ample reserves' regime." Describing "ample," he said, "the supply of reserves is adequate to efficiently and effectively implement monetary policy."
Turning to market conditions, President Williams noted that "A confluence of events contributed to the volatility in money markets a month ago." While a number of factors were expected to put upward pressure on short-term rates, "the size of the reaction in repo rates, the spillover to the federal funds market, and the emergence of strains in market functioning were outside of recent experience." He said, "In light of these events, we have learned that the ample reserves framework has worked smoothly with a level of reserves at least as large as we saw during summer and into early September."
Turning to the path forward, President Williams outlined the October 11 FOMC announcement that "the Fed will be purchasing U.S. Treasury bills at least into the second quarter of next year." He said, "These permanent purchases will, over time, bring the underlying level of reserves — by which I mean absent temporary open market operations — to a level consistent with the ample reserves framework on a sustained basis."
President Williams also addressed the temporary spike in the Secured Overnight Financing Rate, or SOFR. He said, "Don't let last month's temporary spike in SOFR, or hope for the creation of some other replacement reference rate, become an excuse for delaying your transition away from LIBOR."
He concluded by saying: "The events I've described are an apt reminder of the importance of well-functioning financial markets and the vital role the Federal Reserve plays in providing liquidity."
This article was originally published by the New York Fed on Medium.
---
The views expressed in this article are those of the contributing authors and do not necessarily reflect the position of the New York Fed or the Federal Reserve System.