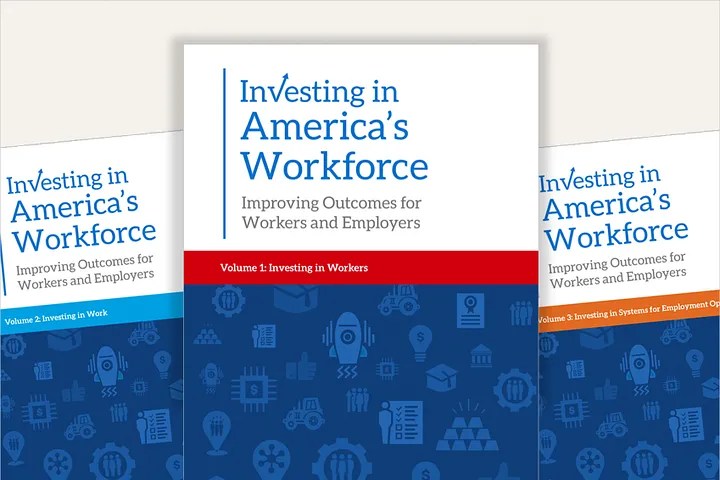 In the year since the release of the book Investing in America's Workforce: Improving Outcomes for Workers and Employers, the New York Fed has organized a number of events across the Second District that are part of the Federal Reserve's Investing in America's Workforce (IAW) initiative.
IAW aims to better understand the evolving labor market, and to underscore the importance of workforce development to the U.S. economy. Over the past four years, our team has partnered with numerous organizations across the Second District to better understand the challenges, strategies, and opportunities for investing in workforce development.
Throughout 2019, we held related events in Rochester, Westchester, Manhattan, and Buffalo, through which we learned how workforce practitioners and researchers are applying the book's strategies and practices in local communities. Takeaways from these discussions follow.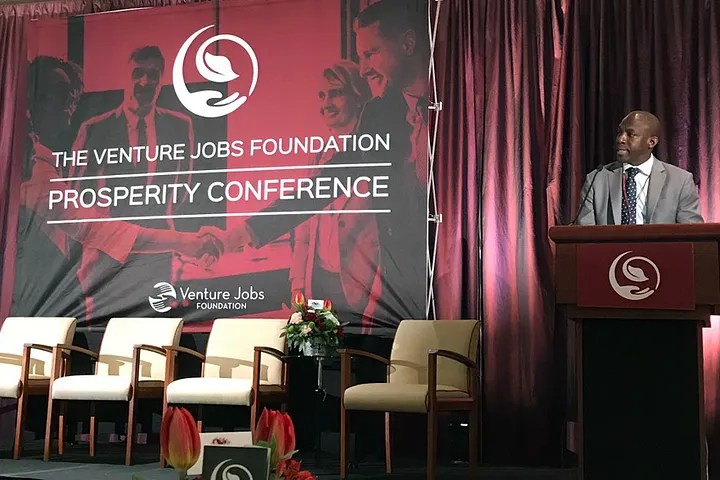 Rochester
Following our April update, we partnered with the Venture Jobs Foundation in Rochester and connected with about 150 attendees to learn about how small business creation and entrepreneurship can boost job growth in underserved and economically distressed communities. Promising practices included creating networks of small business service providers, understanding motivating factors in the informal economy, and overcoming barriers that inhibit innovation and entrepreneurship.
Westchester
In April, we continued our partnership with the Westchester Community Foundation. We were invited to present insights on regional workforce collaborations and cross-sector partnerships to local workforce funders interested in supporting the development of local talent in Westchester and Putnam Counties in order to meet industry needs and increase employment.
Manhattan
In early October, we co-sponsored the New York City Employment and Training Coalition's annual conference, where over 500 representatives from the workforce and economic development sectors met to discuss paths forward. For this event, which followed our Manhattan roadshow, we partnered with Asian Americans for Equality, Chinatown Manpower Project, the Chinese American Planning Council, and the Asian American Federation on an interactive workshop. Attendees were asked to create a plan that connects immigrant job seekers with vocational trainings/programs. The goal of this "immigrant bridge program" would be to identify interventions, strategies, partners, and resources for two types of immigrant job seekers: (1) low skilled, with low educational attainment and limited English proficiency, and (2) skilled, with a college education and/or certifications and limited English proficiency. While businesses and jobs are transforming at a rapid pace due to technology and greater global connectivity, the methods in which individuals are learning skills is slow to change with these advancements. The workshop discussion led to ideas for improving English proficiency, such as engaging employers to offer mentorships or collaborative sessions between co-workers, promoting public libraries and available technology services, and examining e-learning tools that are contextualized and personalized to individuals.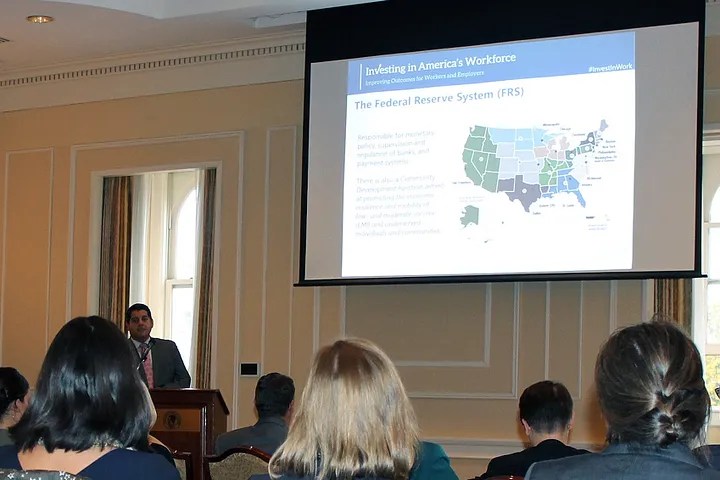 Buffalo
Also in October, we partnered with the Buffalo Niagara Partnership to discuss job quality with more than 30 regional employers. A representative of the Aspen Institute presented on various strategies employers can implement to create quality jobs. They discussed instituting flexible and better paid leave policies to allow workers to care for family members, accessing greater benefit options (such as emergency savings products, retirement funds, social work assistance), and developing a work culture focused on continuous learning (for example, creating spaces where employees can learn skills and setting aside funding for employee training plans). We discussed practical case studies covered in the IAW publication and IAW Special Topic Briefs, such as the alignment of economic and workforce development sectors.
Rochester Return
And we returned to Rochester in October to partner with the New York Association of Training and Employment Professionals and the New York State Economic Development Council in support of their annual workforce and economic development co-convening, which was attended by over 500 professionals. In partnership with the Cleveland, Atlanta, and Philadelphia Federal Reserve Banks, we hosted a plenary to discuss promising workforce-related practices and policies seen across our districts. We highlighted lessons from the New York Fed's chapter in the IAW publication and how an employer in Upstate New York developed a veteran-focused training program in partnership with a local community college. We also discussed our Employer Engagement report and how instrumental leadership is in driving change between workforce development and higher education.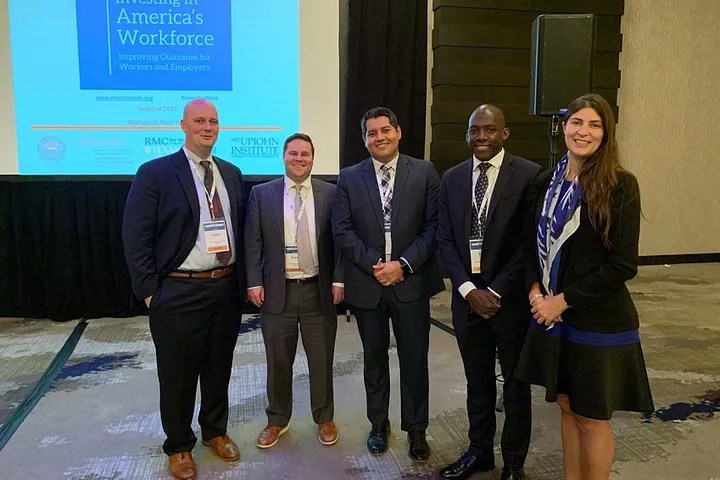 Community-Led Investment in the Second District
This month, the Westchester Workforce Fund — created by funders with a shared interest in workforce issues and managed by the Westchester Community Foundation — was announced and began accepting applications for grants for programs in Westchester and Putnam Counties that will address skill shortages in the region's economy through new training opportunities and partnerships. Focus areas include healthcare, construction, technology, and advanced manufacturing sectors. Nonprofit training providers, community-based organizations, and educational institutions that serve residents of these counties are eligible to apply. Details are available via the Westchester Community Foundation.
This article was originally published by the New York Fed on Medium.
---
The views expressed in this article are those of the contributing authors and do not necessarily reflect the position of the New York Fed or the Federal Reserve System.