This story explores the experience of a small, minority-owned business in San Francisco that received a Paycheck Protection Program (PPP) loan through a community-based lender to keep paying its employees during the COVID-19 shutdown. It is the first in a series published by the New York Fed on behalf of Fed Communities, a project that connects the Fed's data, tools, and expertise with community-serving audiences that can use them.
Ask a bartender anywhere to shake up a Tommy's margarita, and the drink they serve with tequila and agave nectar has its roots here. Two miles from the Pacific Ocean in San Francisco's Outer Richmond neighborhood, where the air is often foggy, stands the iconic Tommy's Mexican Restaurant. The pandemic has changed many things, but a step into Tommy's still brings the smell of fresh-squeezed limes used in its namesake drink and the oniony tang of carne asada.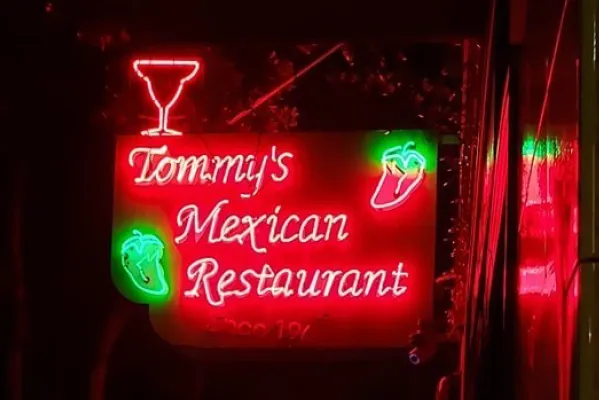 When the pandemic descended upon the United States, and uncertainty with it, Tommy's — like many restaurants across the country — closed its dining room. Indoor dining remained closed months later per local mandate, so gone are the buzz of people at the bar and greetings among patrons.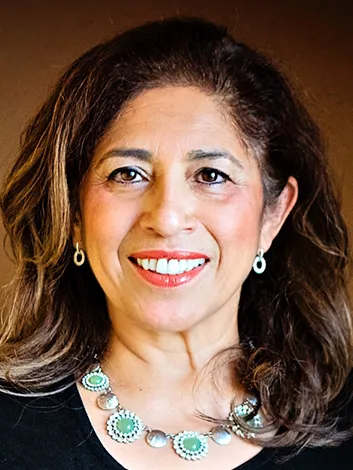 Elmy A. Bermejo, the daughter of Tommy's late founder, Tomás Bermejo, who runs the restaurant with her family, recalls the date, March 18, when she recorded a new answering machine message informing callers that following the city's shelter-in-place order, Tommy's would reduce hours and serve takeout meals only. "That first day was really sobering," Bermejo remembers. "We had only takeout, and we sold something like $335. On a typical day, even if it's slow, we'd do $3,000. On weekends, it would be $7,000." (Later, carryout cocktails would be permitted, and their sales have really helped.)
A phone call to a community bank would pave the way to a $168,000 loan from the Paycheck Protection Program (PPP) of the U.S. Small Business Administration. That money enabled Tommy's to keep its dozen employees working and to pay utilities. Employees rolled a new coat of eggshell on the walls and organized inventories, things that were difficult to do with the doors open and the dining room full. "I don't feel as worried," Bermejo says of receiving the PPP loan. "There's this cushion.
"If you don't have the money to pay employees, really, where are they going to go?" she says. "People have families. It's very sad all around."
Tommy's Teeters
That cushion wasn't easy to obtain.
It was difficult for Bermejo to get PPP funds for Tommy's, despite the business's decades-long relationship with a large bank. She was directed online, where she'd felt lost. Tommy's had never borrowed from the Small Business Administration. "We're old school," she explains. "My mom wants to see the eyes of a teller. I was very upset. I just can't believe that you have a relationship with a bank, and then they say, 'Go to a website'? That's the best you can do? At first, you think, 'It's just happening to me,'" she says, explaining that she asked other business owners what they were experiencing. "But it's happening to a lot of other people."
Before she could get through the process, the first-round money was gone. When the second round of funding went live, she reached out to her bank for assistance again, and she was told to seek help elsewhere. "I thought, 'I don't have time to figure out why they're telling me this,'" she says. "I called a good friend of mine, and he said, 'How are you doing, mija?' I said, 'It's really hard. The bank is telling me to apply someplace else.'"
Remember Travis at East West Bank? her friend asked. Bermejo did.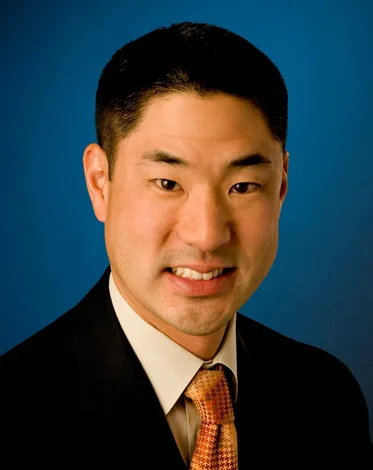 Travis Kiyota remembers her call. "They were teetering on not being able to pay their staff," recalls Kiyota, senior vice president and head of global policy and public affairs at East West Bank. "They were not able to do business as normal. It was a heartfelt call — almost desperation."
"In that moment I thought, what are we going to do? Do we close? You just don't know," Bermejo recalls.
East West Bank processed the PPP loan for Tommy's in less than a week. ("It was like this ray of light," Bermejo says.) Like other community-based lenders, East West Bank executives report hearing from small-business owners and particularly minority small-business owners that they were unable to get support and PPP loans through other sources. Also like other community-based lenders, East West Bank lenders say all of the uncertainty was a challenge for borrowers and lenders alike: The pandemic upended business quickly, and the changes to the PPP's requirements came often. In order for lenders and borrowers to enjoy certain guarantees, including having the loans forgiven later, they all needed to meet requirements, no matter how fast they changed. The second round of the PPP felt much smoother, Kiyota notes.
East West Bank is the largest minority depository institution (by assets) in the country; a majority of its directors are minorities, and the bank serves minority communities. Based in Pasadena, California, East West Bank started in 1973 serving Chinatown in Los Angeles and has grown to about 125 locations in seven states. Most of the bank's branches are in low- and moderate-income neighborhoods, and its business customers are largely mom-and-pop businesses doing a variety of things: retail, serving food, professional services. East West also banks some larger businesses doing clean energy projects and filming movies and television shows.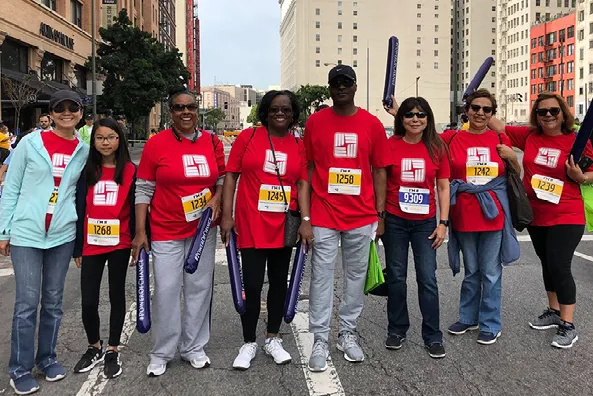 In all, East West Bank made more than 7,000 PPP loans during the program's two rounds — significantly more than it usually lends in a typical two-month period. The loans totaled nearly $1.8 billion, and the average loan was $63,000 — a figure that tells you most of the loans were very small, Kiyota explains. That's a point of pride for the bank.
"It tells you who many of our customers are: mom-and-pop retailers that are struggling because of the pandemic," he explains. "We worked around the clock," Kiyota says, noting East West needed its own pandemic protocols: cleaning branches more and socially distancing inside them, providing employees with masks and gloves, and doing more business online and over the phone. "I can remember being on conference calls until after midnight.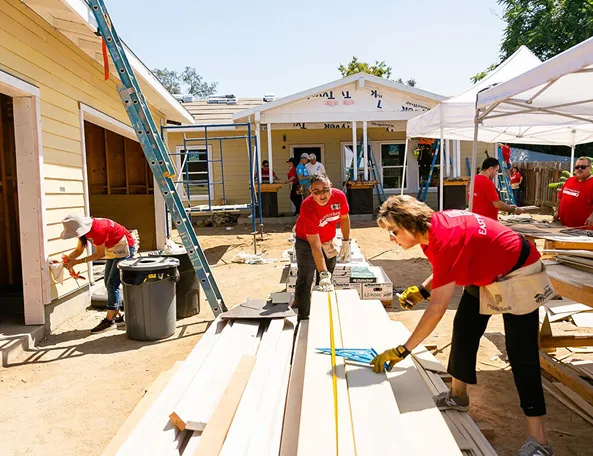 "The swift government action allowed some businesses to stay afloat," he says. "Businesses didn't have to lay off workers. They could survive and get through when they were not fully operational. When you look at who was receiving these loans, it's across the spectrum. It's the restaurants we turn to when many of us are too tired to cook, it's the art galleries and museums where we take our families, it's the nonprofits that provide services to our kids and our seniors. The ripple effect wasn't just about business. It was about people."
Loyalty and Equity
There's a man named George who comes by Tommy's every Saturday. "'I'm just checking to see that you're still here,'" he tells Tommy's staff. Bermejo cites him and other loyal customers, some of whom her mom remembers coming in as kids and who have since had children of their own, as reasons why she's hopeful despite the new constraints under which Tommy's must serve its trademark margaritas and Yucatecan dishes. "I never lost hope because that's all you got," Bermejo says. "We're just grateful that people are coming. We want to make sure people don't lose sight of the fact that we're still around."
In early July, some restaurants started opening and expanding outdoor dining spaces to serve more people amid the social distancing required during the pandemic. Bermejo is investigating an option to set up tables on the sidewalk.
Though they still couldn't seat people inside as of early August, the Bermejo family is lucky it owns the building in which Tommy's can fit about 75 people, Bermejo says. If it didn't, it'd be a whole different story, she says. She knows some business owners in San Francisco―where the rents are among America's most expensive―are having a hard time with their landlords.
"I think there's a lot that still needs to happen to help businesses," she says, noting that rental assistance "would be huge." "Right now there are just so many things that we don't even know."
Kiyota says something similar. "We're still seeing infections going up in the United States," he says. "We're not out of the pandemic. The PPP loans, they absolutely helped, but then what? If there are other shelter-in-place ordinances, what happens then? What will happen to the economy? We don't know.
"If businesses fail, if nonprofits go under, that means rents don't get paid, which means commercial real estate doesn't get paid, which means banks don't get paid," he continues. "Policy leaders and government officials need to focus on how do we help, particularly for minority depository institutions because many of them are not larger institutions. East West Bank went into this pandemic in a strong financial position to weather this storm, but the question is how long does this storm last?"
Asked about the future, Bermejo closes with two thoughts. Her first is that decisionmakers must make sure that when they say they're helping small businesses, they're helping small businesses. "Maybe this is a perfect time to think about whether the banking industry is working for people: Why don't we reexamine what's working for who, and who it is not working for and why? It's a question of access to capital. I say, let's redefine what banking needs to be and how we make it more equitable for people."
What she says next reflects hope for what's ahead: "If you're ever in California, and you want a margarita, you must come." In this moment, then, she's not imagining a last call for Tommy's anytime soon.
The Federal Reserve System is working to support small lenders and small businesses during the COVID-19 pandemic (the Cleveland Fed has infographics that explain how in plain English). For more about the Fed's work on small businesses, including access to credit, see Fed Small Business and the Federal Reserve COVID-19 CDFI Survey.
Want to be among the first to see other stories in this series and more content like this going forward? Sign up for the Fed Communities mailing list.
This article was originally published by the New York Fed on Medium.
---
The views expressed in this post are those of the interviewees and contributing author and do not necessarily reflect the position of the Cleveland Fed, the New York Fed, or the Federal Reserve System.