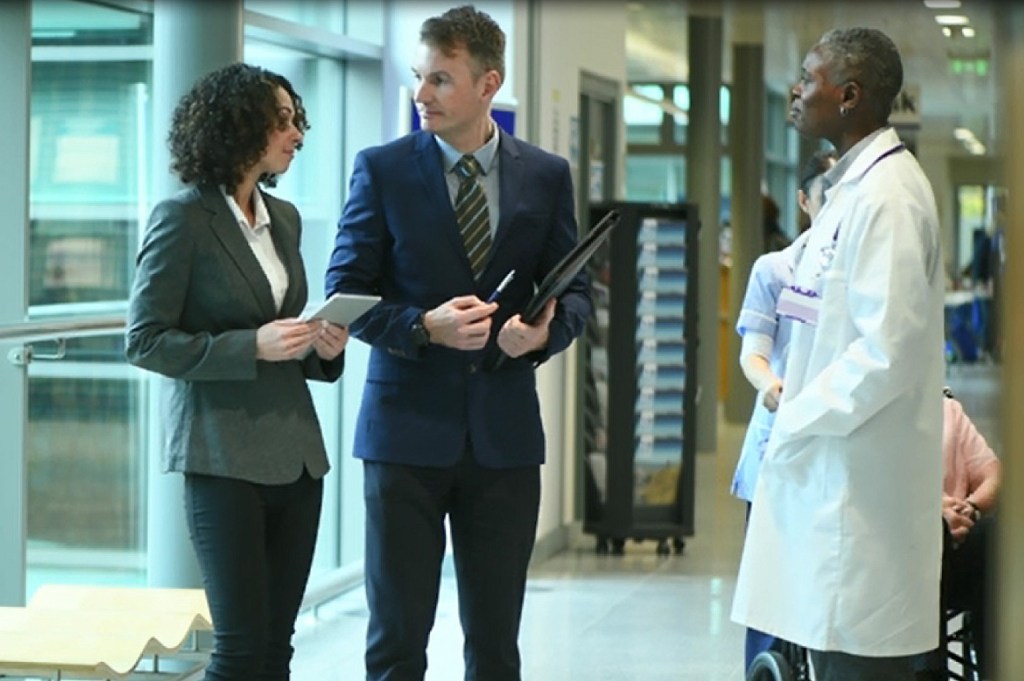 On January 19, the New York Fed, in partnership with the New York City Department of Health and Mental Hygiene, hosted "Investing in Health," a virtual event that brought together health and business leaders to examine how the private sector is investing in public health, measuring outcomes, and devising mechanisms to boost private investment in underserved communities.
Such investments could benefit the overall economy. Broadly implementing existing prevention and public health measures would, according to one study, decrease U.S. healthcare costs by one-third, add two million people to the labor force, increase workplace productivity, and grow GDP by up to 13 percent by 2040.
Yet, in 2019, less than three percent of the nation's $3.6 trillion in healthcare spending was allocated for preventive care. While major changes to that spending are largely a government policy matter, there is nevertheless room for businesses, nonprofits, and community organizations to make meaningful changes in the health of their communities.
"The pandemic has given us a renewed chance to challenge a false dichotomy of economic growth versus public health, and to think differently about advancing policies that move both forward together," said New York City health commissioner Dr. Dave Chokshi in his opening remarks.
Here are some of the key takeaways from the conversation:
Making impact investments informed by local health needs: The University of Pennsylvania's Wharton School and Penn Medicine in 2021 jointly launched the Fund for Health, which invests in early-stage start-ups that aim to improve social determinants of health, such as school attendance and substance abuse, among low-income Philadelphians. The fund has made investments in three companies: Kinvolved, which helps reduce absenteeism in public schools; Uptrust, a platform that works to keep people out of the criminal justice system; and RecoveryLink, a telehealth company that addresses substance and mental disorders. The aim is to "align private interests together with social and environmental good," said Rajith Sebastian, head of investments at the Wharton Social Impact Initiative.
Making workers partners in promoting health: Dr. Emma Tsui, an associate professor of community health and social sciences at the City University of New York (CUNY) Graduate School of Public Health and Health Policy, spoke about the critical role that workplace policies and practices have in driving better health outcomes, and highlighted public health councils as a mechanism for changing the status quo.
The country's first public health councils, introduced in Los Angeles County last year, partner with community-based organizations to provide outreach, engagement, and technical assistance to workers in sectors disproportionally impacted by the pandemic, such as warehousing, manufacturing, restaurants, and grocery stores. The councils are comprised of workers who conduct peer-to-peer education regarding safety measures and compliance with their co-workers, identify potential health officer order violations, and work to increase compliance at their worksites.
The California public health councils, the first in the country, are sponsored through a partnership between the Los Angeles County health department, the Liberty Hill Foundation, University of California Los Angeles (UCLA) Labor Occupation Safety and Health Program, and the Southern California Coalition for Safety and Health. Similar models are now being considered in other cities across the country.
"It's not just about being employed, which is how many people in public health have thought about it, but really centering the workplace and working conditions as social determinants of health," said Dr. Tsui.
"Small businesses are where the real struggle has been and where we've got a long way to go in terms of education and support," said Kathryn Wylde, president and CEO of the Partnership for New York City.
Illustrating how improvements to public health can pay off: William Burckart, chief operating officer of The Investment Integration Project, pointed to the disconnect in how different sectors evaluate progress. "The problem is that a lot of that progress, particularly around social determinants of health, and some of the more sophisticated understanding of how government and health foundations evaluate progress, has not necessarily been translated for investors," he said. In an earlier conversation, Raymond Guthrie, head of investments of Capital Impact Partners, highlighted the role governments could play in decoding the health sector so that "every investor can have a clearer view of where they can make investments that drive impact."
This event was hosted as part of the New York Fed focus on interventions that can reduce barriers to economic mobility for low-and moderate-income people, with a focus on the economic drivers of health, household financial well-being, and climate-related risk. Past events centered on health have included combating food insecurity, the case for broad investments in maternal health, and the pandemic's impact on mental health in communities of color. To learn more about the team's work in this area, see Community Development & Education.
Dominic Ramos-Ruiz is a community development outreach associate in the Communications and Outreach Group at the New York Fed. He focuses on issues related to health and climate.
Sami Jarrah is the deputy commissioner and chief financial officer at the New York City Department of Health and Mental Hygiene.
This article was originally published by the New York Fed on Medium.
---
The views expressed in this article are those of the contributing authors and do not necessarily reflect the position of the New York Fed or the Federal Reserve System.