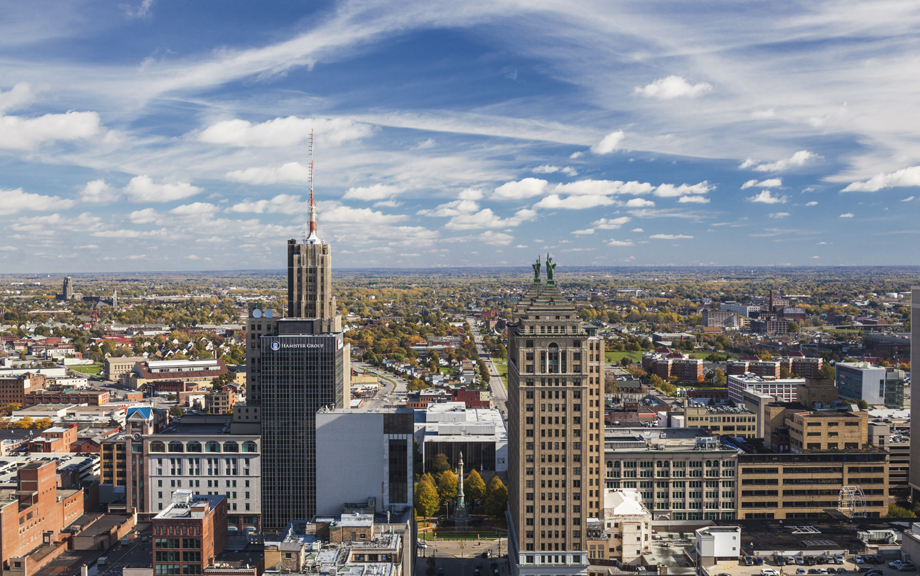 In October, New York Fed President John Williams traveled to Buffalo to hear from local stakeholders about economic conditions in western New York as the region emerges from the pandemic. During the two-day visit, he met with government officials, business leaders, higher education representatives, and nonprofit and community leaders. Here are key themes that emerged in these meetings and discussions.
Economic Rebuilding
Large manufacturing companies, once Buffalo's main economic engine, no longer dominate the economy. Stakeholders noted that medium-size and smaller enterprises—particularly those focused on health, logistics, and tourism—have increasingly diversified the region's economy. Healthcare and education remain strong sectors, and manufacturing firms are still drawn to the region given its proximity to Canada and large population centers, as well as its reliable hydroelectric power and abundant water supply. Adding to the region's prospects, both Erie County and the City of Buffalo saw population growth between 2010 and 2020.
Still, stakeholders highlighted an aging workforce and a need for skilled labor, particularly in the trades. Higher education institutions and training centers, such as Northland Workforce Training Center, are helping to fill the region's growing workforce needs. Housing affordability and competition for manufacturing firms with other geographies were also noted as challenges facing the region.
Tech Entrepreneurship
Buffalo's Tech Hub, a new collaborative workspace at Seneca One Tower downtown, is designed to support innovation and entrepreneurship by attracting technologists to the region. The space, which was developed by M&T Bank, houses the Tech Academy, a training center for both M&T and tech startups and nonprofits in the area. Stakeholders noted that the office tower sat empty just a few years ago, and there were discussions about razing it. But the redevelopment is now expected to bring more housing construction in the downtown area as well as additional commercial activity, with a vision for a livable and walkable community anchored by the Tech Hub. They also pointed out that the Tech Hub has invited in community members who historically have been underrepresented in tech, and who may not have considered a career in the field.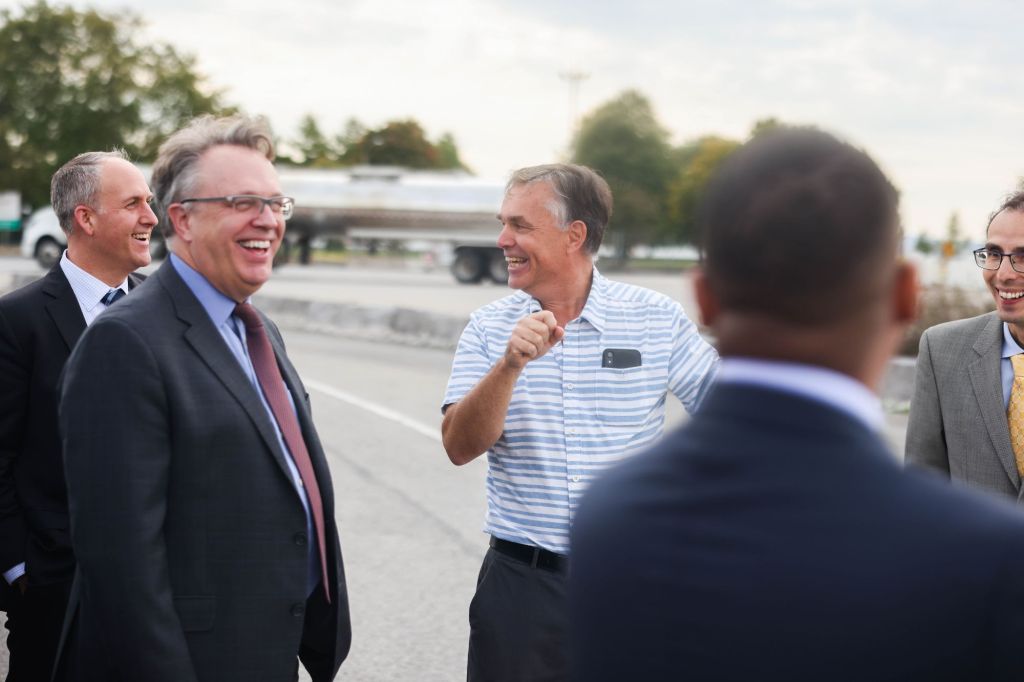 Pandemic Effects
The region's economy is more dependent on tourism than in the past, and stakeholders noted that pandemic restrictions resulted in a sharp decline in visitors from Canada that severely hurt the leisure and hospitality sectors. In October, Canadian officials ended pandemic-related emergency border measures for travelers, making it easier to enter Canada. Still, potential future restrictions remain a concern given the unpredictability of the pandemic. Stakeholders said they did not see a large influx of remote workers from population centers such as New York City or Boston during the pandemic.
Affordable Housing
Local nonprofit housing developers noted that while housing costs in Buffalo are much lower relative to other areas of New York State, housing affordability is still an issue for residents—even when measured across a broad range of income levels. Challenges to the development of affordable housing include rising interest rates, higher costs for materials and real estate, and a need for subsidies. Due to the age of the housing stock in the area, many properties contain environmental hazards that must be remediated, adding complexity and costs. Elsewhere, advocates are working to help low-income homeowners with repairs and remediation to preserve affordability by keeping them in their homes. Despite the challenges, advocates remain committed to expanding homeownership to help Buffalo residents build wealth and maintain it over generations.
Housing advocates also noted the sizable inventory of parcels owned by the City of Buffalo and the long process to acquire parcels to develop for productive use. Streamlining the transfer of these parcels to community stakeholders would increase the amount of available parcels for affordable housing development, they said.
Economic Opportunity
The Community Foundation for Greater Buffalo, along with local organizations, started the Greater Buffalo Racial Equity Roundtable several years ago to create the conditions to achieve an expanded, inclusive economy. Following the racially motivated massacre at a Tops Supermarket in May, members of the roundtable said their work is more urgent than ever.
The Racial Equity Roundtable collaborates with various initiatives, including Employ Buffalo Niagara (EBN), which seeks to establish a more inclusive workforce pipeline driven by employer needs. EBN has several workforce development programs that aim to develop sustainable solutions to address barriers to employment, upskill low-wage earners, and prepare job seekers to meet companies' evolving expectations. EBN stakeholders highlighted the use of the benefits cliff calculator for employers to better understand the full impact their compensation and promotion practices have on low-wage earners. Benefits cliffs occur when slight increases in earnings disqualify low-wage workers from public assistance programs, hampering their financial independence and career advancement. They noted that lower-income workers may be wary of taking on promotions for fear of suddenly losing other financial support that they and their families count on.
A Visit to Buffalo State
President Williams concluded his two-day regional visit with a moderated Q&A session at SUNY Buffalo State College, where he discussed inflation, monetary policy, and what he learned about the Buffalo region in his meetings. He highlighted the Fed's commitment to bringing inflation down by getting "demand and supply back into alignment." With regard to Buffalo's economy, he pointed out that "There's been a lot of effort over the previous decades to diversify into medicine and medical fields and education, into other types of manufacturing and services." He noted that this diversification of industries, combined with investments in education and job training in the trades, are crucial for the region's economic growth.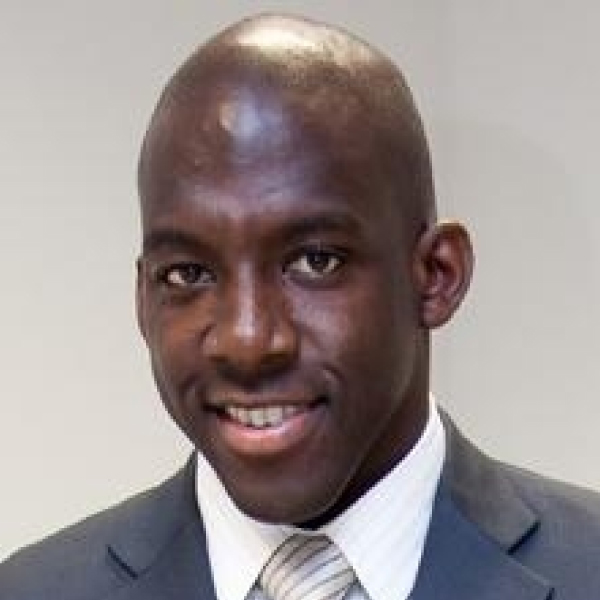 Tony Davis is the director of community outreach and health in the Communications and Outreach Group at the New York Fed. He focuses on issues related to health and economic development.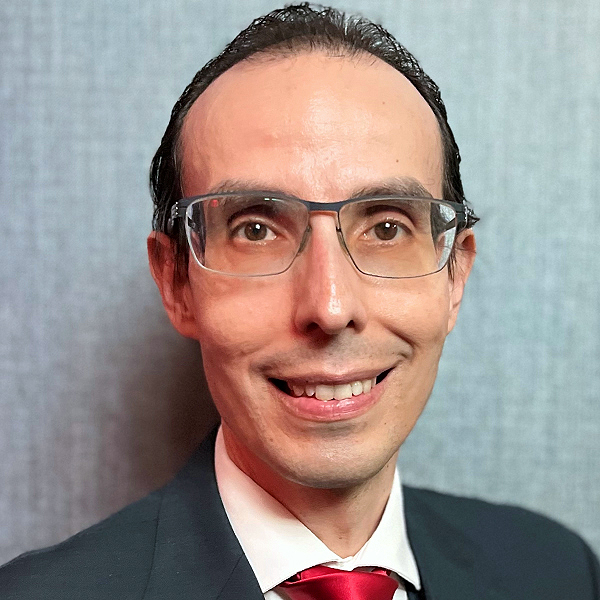 Javier Silva is a community development senior outreach associate in the Communications and Outreach Group at the New York Fed. He focuses on issues related to climate, health, small business, and Puerto Rico and the U.S. Virgin Islands.
Mariah Measey is a corporate communications specialist in the Communications and Outreach Group at the New York Fed.
---
The views expressed in this article are those of the contributing authors and do not necessarily reflect the position of the New York Fed or the Federal Reserve System.