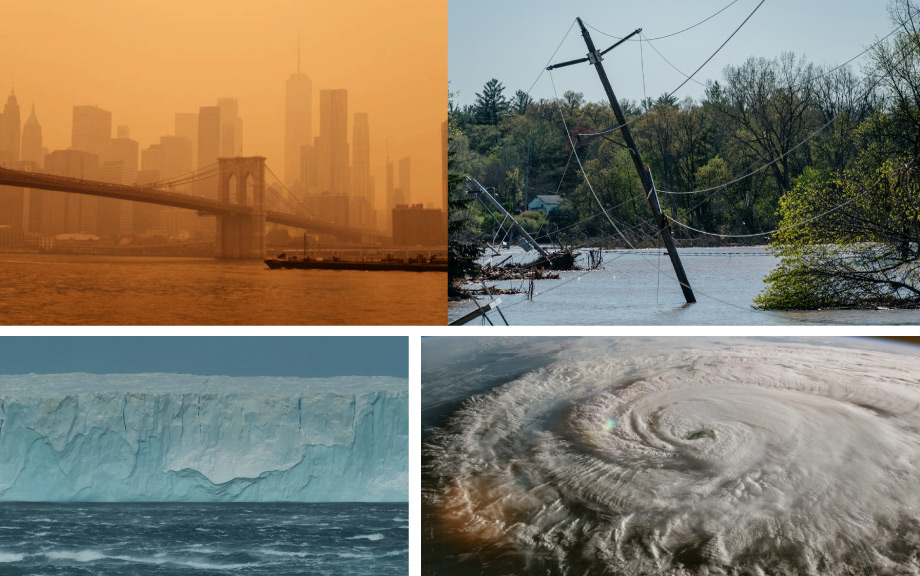 The New York Fed and Columbia University's School of International and Public Affairs brought together economists, Ph.D. candidates, and climate experts on October 2 for the second annual Environmental Economics and Policy Conference, "Measuring and Adapting to Climate Risk." The conference featured a keynote address from Columbia University professor and Nobel Laureate Joseph E. Stiglitz and a conversation between Stiglitz and New York Fed President John C. Williams.
Among the event highlights:
In his keynote remarks, Stiglitz focused on differences between the frameworks used by the global scientific community and American economists for assessing the costs and benefits of investments in climate resilience. The scientific community considers warming more than 2.0 degrees Celsius an unreasonable risk, while American economists use models that consider warming of 2.8 degrees Celsius as "optimal." Stiglitz flagged the need for better economic modeling of the systemic risks associated with climate-related asset mispricing. He said "deep uncertainty" clouds the understanding of the risks associated with climate change. He argued that appropriately pricing climate risk reframes climate investments as a form of insurance.
Lee Seltzer, a financial research economist at the New York Fed, presented research he co-authored on U.S. banks' exposures to climate transition risk, defined as the risks associated with a transition to a net-zero carbon-emissions economy. He noted that those risks are "meaningful but manageable" and that banks generally moved credit exposure toward industries that face less transition risk after the 2015 signing of the Paris Agreement, a legally binding United Nations treaty on climate change.
Ana-Maria Tenekedjieva, a senior economist at the Federal Reserve Board of Governors, presented research on U.S. insurance markets. She found that states with less tightly regulated rate markets allow insurers to charge prices that cover costs from payouts in more tightly regulated states.
Joshua Blonz, a senior economist at the Federal Reserve Board of Governors, presented research he co-authored that found the decline in the Appalachian coal industry caused broad-based negative impacts on the personal finances of people in the region, including increased credit use, debt delinquencies, and bankruptcy rates, especially among individuals with subprime status.
Viral Acharya, C.V. Starr Professor of Economics at New York University, showed that small, single-location firms in the United States experience more detrimental employment effects after heat shocks than large, multi-location firms.
Carolyn Kousky of the Environmental Defense Fund, Daryl Fairweather of residential real estate brokerage Redfin, and Moses Gates of the Regional Plan Association discussed how stronger collaboration between the insurance sector and municipal governments as well as enhanced risk-disclosure to potential homebuyers could foster effective insurance coverage of high-risk areas.
Adam Kent from the Natural Resources Defense Council (NRDC), Johanna Lawton of nonprofit Rebuild by Design, and Jose Serrano-McClain of consulting firm HR&A Advisors spoke on a panel focused on community- and municipality-led climate adaptation. They discussed strategies for combining different streams of federal funding to invest in physical improvements to homes and public infrastructure. They also recommended using private investment in adaptation through green banks and a nascent secondary market for green loans; leading public design processes for waterfront parks protecting downtowns from flooding, as Rebuild by Design did in Hoboken, N.J.; and partnering with city government on large-scale resident surveys that build community priorities into municipal resilience investment plans, including the initiative NYC Speaks.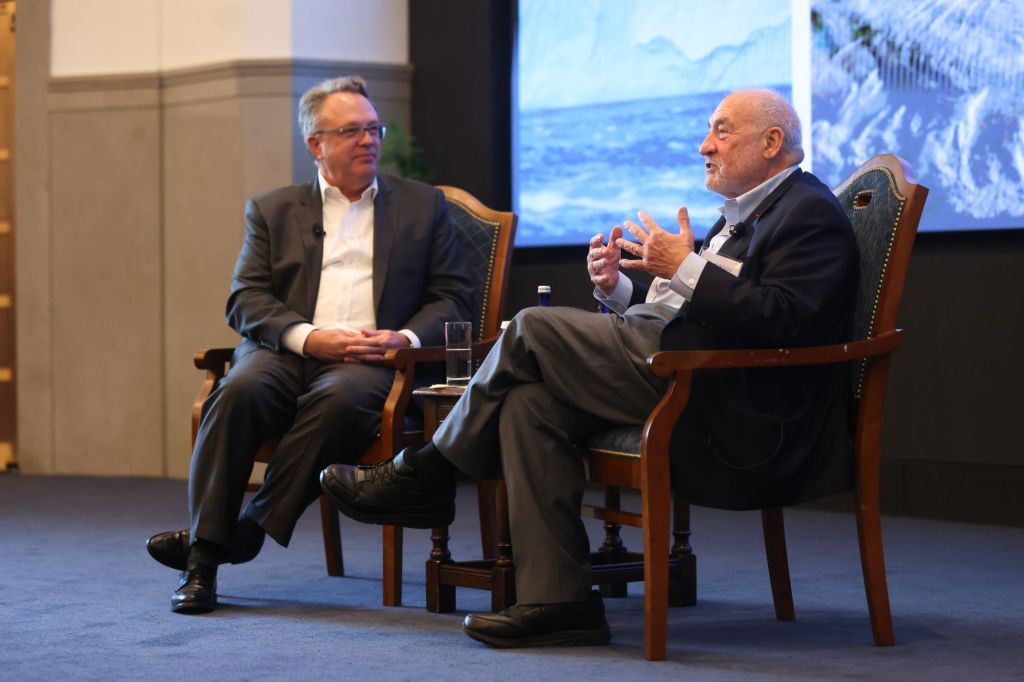 As part of the event, selected economics graduate students were invited to present their research. Rachel Young, a Ph.D. student at Princeton University, presented research identifying long-run mortality in the aftermath of tropical cyclone events that is 300 times higher than officially reported direct deaths. Anna Papp, a Columbia University Ph.D. candidate, demonstrated that a large-scale New Deal-era tree planting program resulted in increased rainfall, lower summertime temperatures, and economic benefits for local farmers.
Speakers throughout the day noted that community engagement can reveal important vulnerabilities that economic analyses may overlook. They also said that better understanding the challenges faced by low- and moderate-income communities can ensure adaptation measures advance community goals, including disaster resilience, public health, and neighborhood economic development.
To view a recording of the conference and read the research papers discussed, please visit the event page.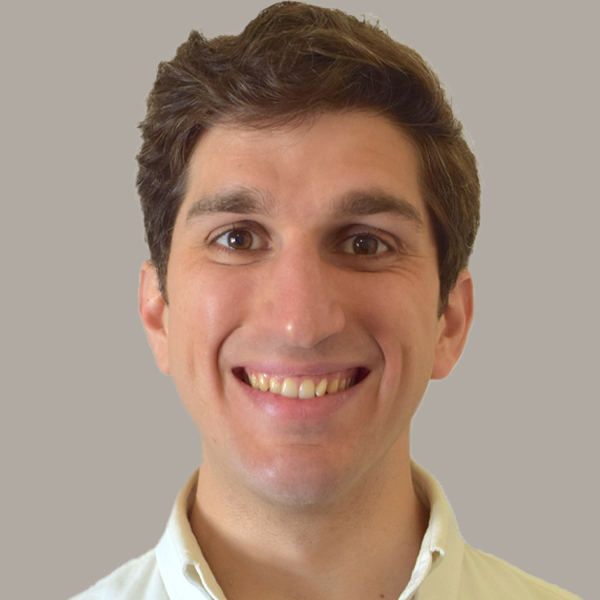 Julian Macrone is a community development specialist at the New York Fed.
---
The views expressed in this article are those of the contributing authors and do not necessarily reflect the position of the New York Fed or the Federal Reserve System.