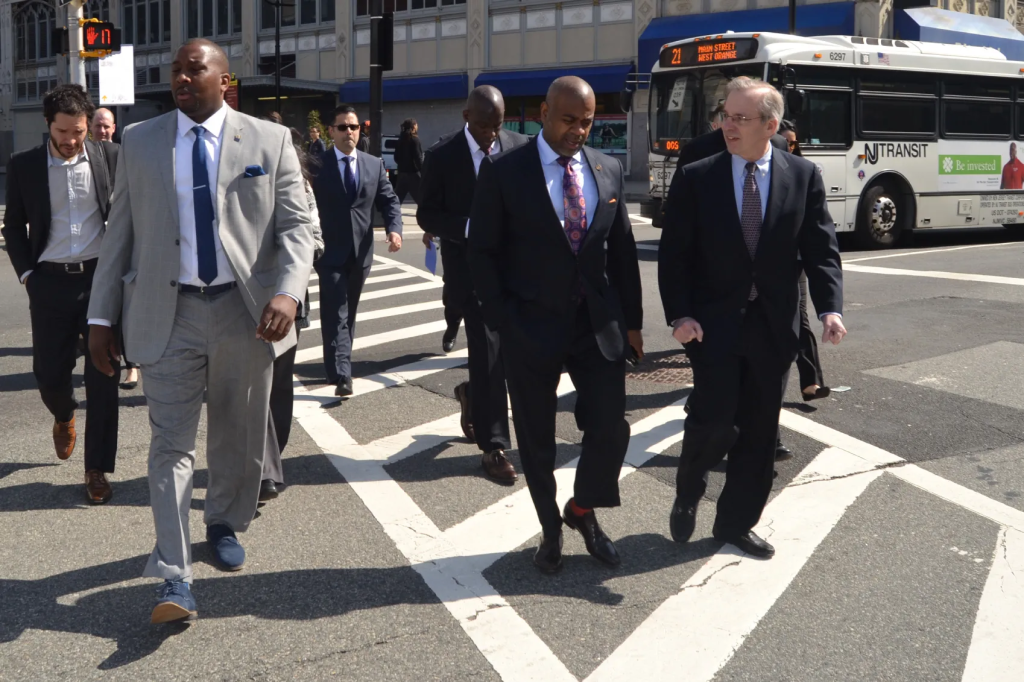 The New York Fed's regional roadshows — quarterly trips to different parts of the Second District — help us maintain connections with the people and communities we serve, gather insights into local economic conditions and share research on the regional economy. On these visits, President Dudley and other New York Fed staff meet with business leaders, public officials, representatives from local community and economic development organizations, students and educators to get a sense of how the real economy is performing and impacting their communities.
We recently asked President Dudley why he felt these visits were important to him personally, and here's what he said:
"The main objective of these is for us to learn about what's happening on the ground in the real economy. The different stops on our itinerary give us a first-hand view on the diverse realities, perspectives and concerns of the communities that make up the Second District. Being in the District gives us insight in terms of what tools that we can bring to the party to help economic development in the region, which I find incredibly useful as I think about the economy and policy. I very much appreciate the kindness, candor and hospitality of the many diverse communities that I have had the good fortune to visit."
So, what goes into making them happen?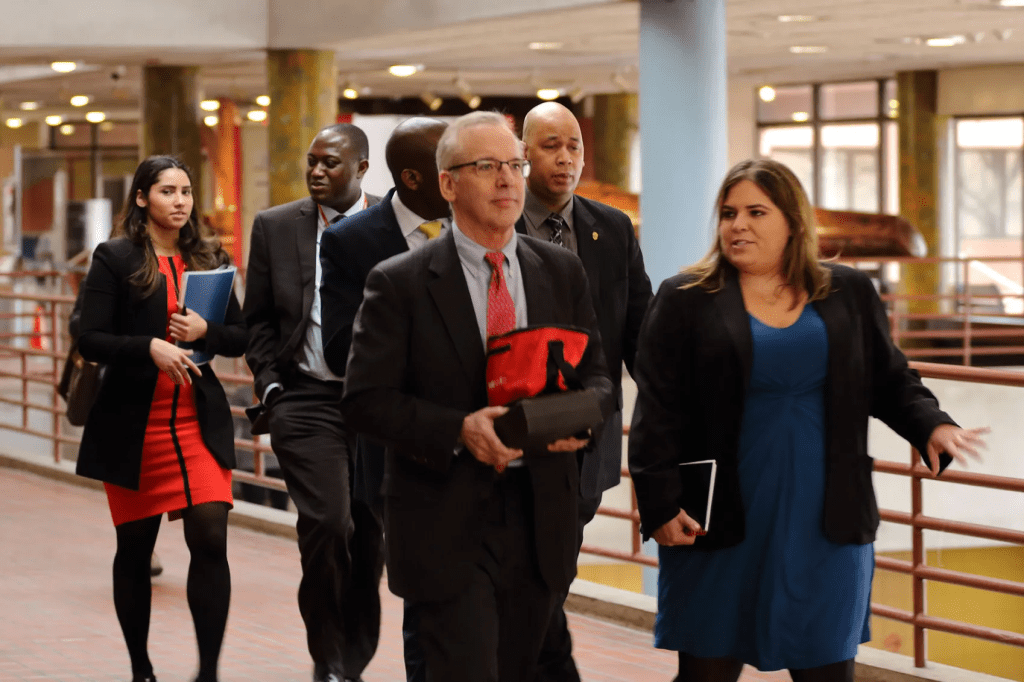 The development of an individual roadshow begins about three months before the actual visit. We start by contacting our local business and community contacts — some of whom may sit on one of our Advisory Groups — to understand current economic conditions and contributing factors such as employment, education, poverty, and community investment. We layer this information with our own research and begin setting an agenda centered on stakeholders to meet, places to visit and issues to cover.
Our goal on every trip is to be inclusive and get as full a picture as we can to really understand: What are these communities facing? How are they handling it? What are they doing to generate and encourage economic growth? What are their unique attributes and advantages?
For example, in addition to meeting with economic development groups and academics in our visit to Albany last year, we also had an opportunity to see the work of semiconductor manufacturer GlobalFoundries, which is one of the largest public/private partnerships in New York State. Similarly, our visit to Queens earlier this year included a visit to JetBlue, given that the transportation sector represents a relatively outsized share of the local economy, and also included engagements with the local small business community and Asian Americans for Equality, a non-profit organization based in Flushing.
Another important facet of our roadshow program is what happens after the visit is over. How do we turn what we've learned into action?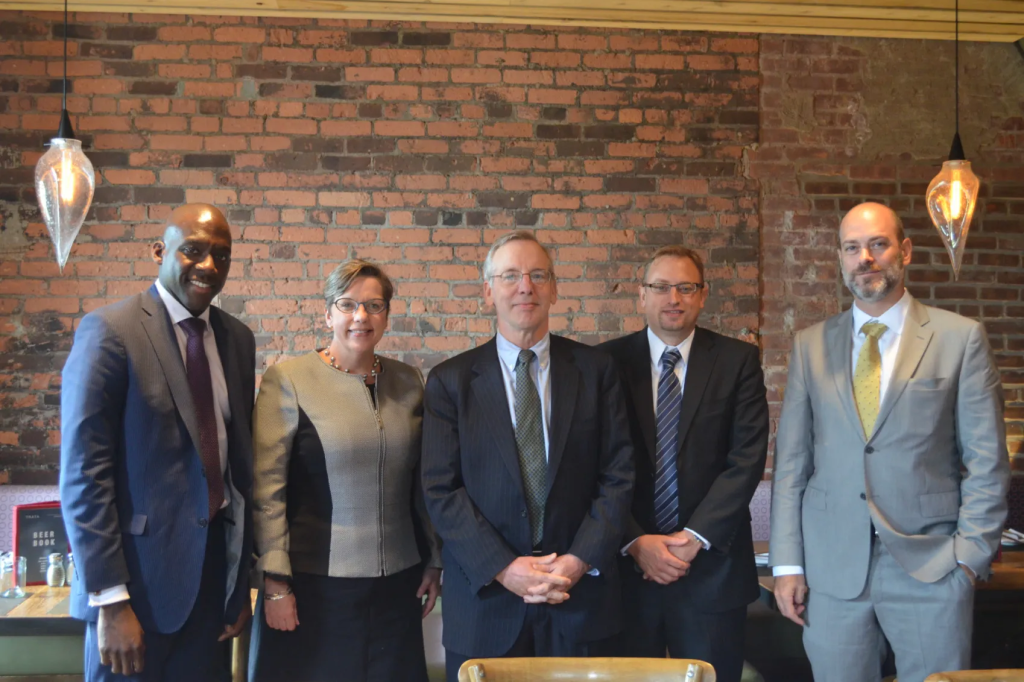 The insights gathered from our regional visits and the engagement with local communities has led to the development of new research and initiatives. For instance, during a trip to Western New York in 2013 — which took us to Buffalo, Rochester, and Syracuse — business leaders from all three areas expressed concern about their ability to find skilled workers to meet their needs. At the same time, many of the urban and rural communities in these areas had high levels of unemployment.
We began to see a theme, one that was repeated in subsequent visits to different parts of the district, which led directly to a Workforce Development initiative that we launched in 2014. This initiative is focused on the need for local partnerships to address the reality that more workers may be needed in particular areas as new businesses are created, and others may need to learn new skills as older industries decline.
This year we took another step in this initiative when we surveyed nearly 90% of the public community colleges in New York State to understand how community colleges partner with employers and the abilities of these local colleges to engage with the private sector. By filling this information gap, we hope to help community colleges foster more effective partnerships with local employers. We expect the results of the survey to be completed by the fourth quarter of this year.
These roadshows are an integral part of how the New York Fed fulfills its mission and engages with its constituents. Since the program began in 2010, there have been more than 30 tours throughout the Second District. What we learn across our district ultimately supports programming within the region and offers a view of microeconomic factors and the policies that affect them, which in turn informs our understanding of macroeconomic conditions.
Take a look at the New York Fed's website for more information on past and upcoming trips. And, if you're located in our district, we hope to see you sometime soon on one of our roadshows.
This article was originally published by the New York Fed on Medium.
---
The views expressed in this article are those of the contributing authors and do not necessarily reflect the position of the New York Fed or the Federal Reserve System.