A recap of insights, analysis and discussions we don't want you to miss. Each month we compile key highlights from selected publications, events and perspectives to provide you with a deeper look into the work we do at the New York Fed.
Speech: President Dudley on Globalization's Benefits and Challenges
In his remarks at the Bombay Stock Exchange in Mumbai, President Dudley discussed the role of globalization as a force for international economic integration and economic development. Citing the important role that trade plays in economic growth and promoting higher standards of living, he explained, "Emerging market economies now make up a much larger share of global trade, the global economy and global growth." These economies "…have accounted for 70% of global output growth since the crisis — double their share from two decades ago."
As he examined the potential challenges brought on by globalization — such as displaced workers, greater income inequality, and a lack of labor mobility — Dudley cautioned that protectionism is not the answer, explaining, "Free trade is a concept that remains compelling but periodically will be tested by economic change. Countries need to compete better, not compete less."
Report: Housing Survey Finds Increased Optimism about Home Price Growth
Key findings from the 2017 Survey of Consumer Expectations (SCE) Housing Survey indicate that expected home price growth over the next year has increased to 5.1%, up 1.8 percentage points compared with 12 months earlier, its highest level since the survey began in 2014. Five-year growth expectations also rose, but more modestly, as the majority of households continue to view housing as a good investment. Homeowners say they're less likely to refinance in the next 12 months, with their reported likelihood at 10.2%, the lowest since 2014. Perceptions about mortgage rates show a slight increase since last year's survey, and renters' perceived access to mortgage credit has continued to ease.
Use our interactive web feature to examine time trends for the overall sample, as well as for various demographic groups. A detailed background report is also available.
About the Survey: The SCE Housing Survey provides rich and high-quality information on consumers' experiences, behavior and expectations related to housing.
Analysis: Do Credit Markets Watch the Waving Flag of Bankruptcy?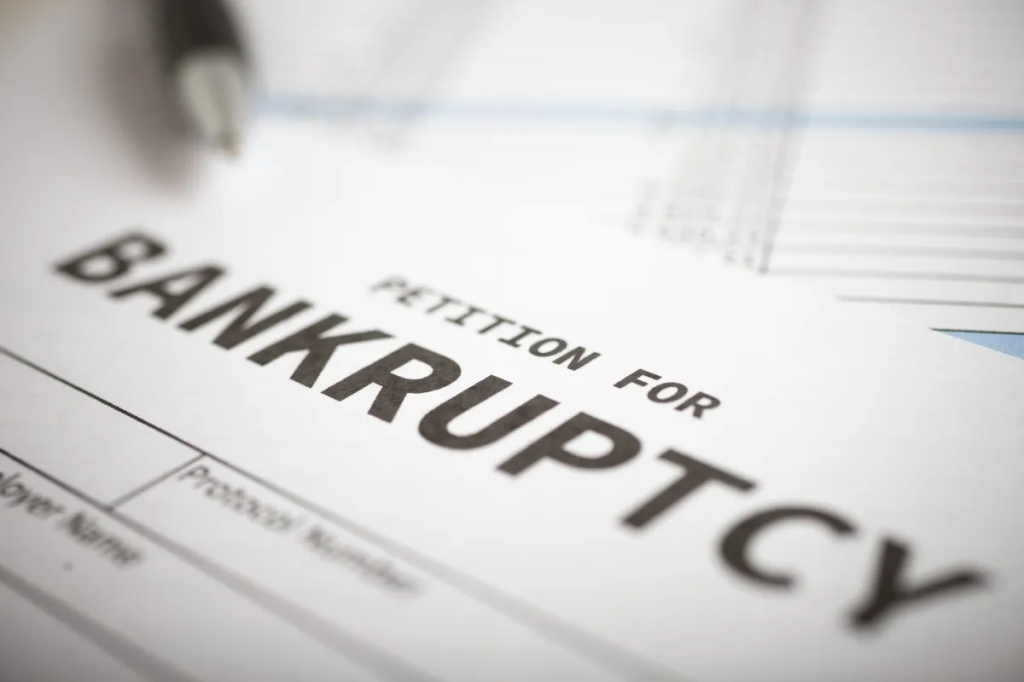 Roughly 800,000 people filed for bankruptcy in 2015. Each debtor filing for bankruptcy has a "flag" placed on their credit report, which is visible to creditors and credit bureaus. However, the flag is removed after either seven or 10 years, based on certain factors, such as type of bankruptcy and whether they've successfully discharged their debts. Our economist explores the impact of removing the flag on borrowers' credit scores and their subsequent access to credit.
Report: Household Debt Surpasses Previous Peak
Our latest quarterly report shows that total household debt reached $12.73 trillion in the first quarter of 2017, surpassing its $12.68 trillion peak during the recession in 2008. The report shows a rise in household debt balances in the quarter of $149 billion, the 11th consecutive quarterly increase since the long period of deleveraging following the Great Recession.
With this report's release, we're adding two new charts which show both early and severe delinquency trends by loan product type.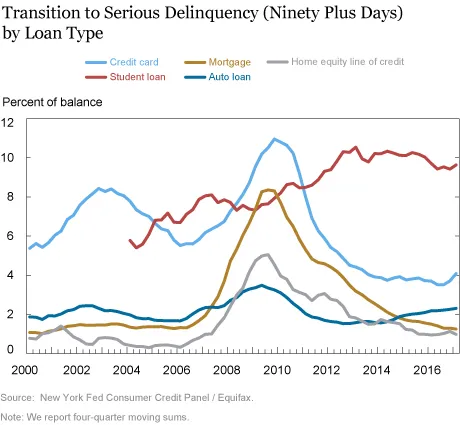 Our economists provide more context around this milestone by examining household borrowing through a historical perspective.
About the Report: The Household Debt and Credit Report offers an updated snapshot of household trends in borrowing and indebtedness, including data about mortgages, student loans, credit cards and auto loans.
Analysis: Hey, Economist! Is Now a Good Time to Be Graduating from College?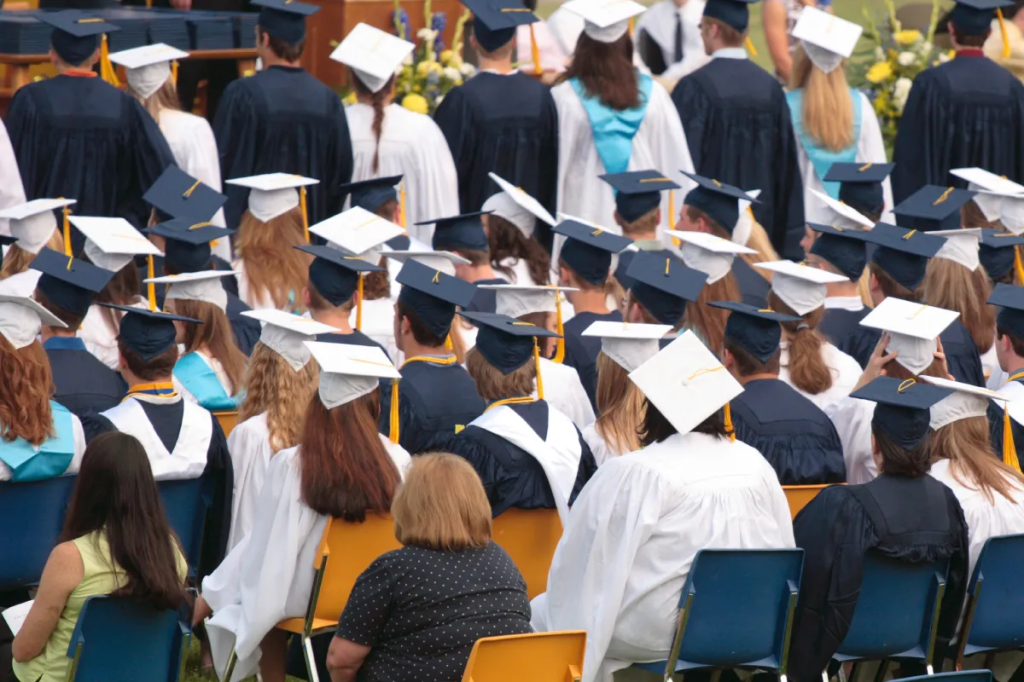 What kind of job market is the 2017 graduating class facing? What's normal — and what's not — in underemployment trends for recent college graduates? Our economists explain the transition period from college graduate to successful employee and offer some advice for making it through.
You can explore labor market outcomes of college graduates by major in our interactive data, including unemployment and underemployment rates, early and mid-year career wages.
Stay Connected
Sign Up for In Review — our monthly email that highlights the latest work from the New York Fed.
Download our Economic Research Tracker to your iPhone® or iPad®
This article was originally published by the New York Fed on Medium.
---
The views expressed in this article are those of the contributing authors and do not necessarily reflect the position of the New York Fed or the Federal Reserve System.