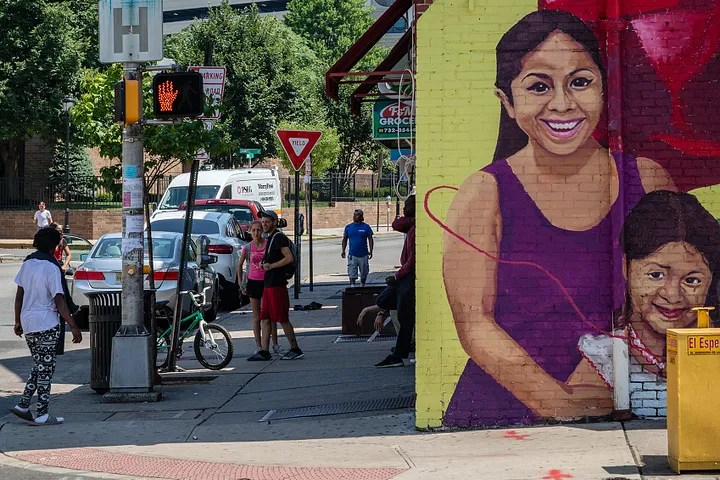 It is increasingly apparent that inclusive growth is an accelerator in achieving the potential of economic growth. There is statistical evidence that inequality inhibits overall productivity, yet it remains a persistent issue for many communities. While this is a global phenomenon, we don't need to look far to see anecdotal evidence of a widening disparity in the distribution of the benefits of a growing economy.
One such case is Middlesex County in New Jersey and two of its cities, New Brunswick and Perth Amboy. As part of the Community Development Finance Initiative (CoDeFi), a New York Fed team engaged local stakeholders in a series of listening sessions to understand the challenges and opportunities in these areas. The need to address inequality in Middlesex County is also backed by a study released by Rutgers Business School. This presented an opportunity to develop a Resource Guidebook for New Brunswick and Perth Amboy. Published today, this Resource Guidebook is an analytical tool that is informed by both qualitative data from leading experts and quantitative data from research.
A Picture of Economic Growth…
Middlesex, which is the second most populous county in New Jersey, is considered an affluent area in the state, with a well-educated workforce and a strong job market. It is also an attractive place for business investment. Among other features, it is strategically situated between Philadelphia and New York and has become a key distribution hub for the northeast region. It is also home to many prominent higher education institutions, including Rutgers University, and healthcare institutions, such as the Robert Wood Johnson University Hospital.
…But Widening Inequality
Despite this positive overall economic picture, disaggregating the data by smaller localities tells a different story. Like Elmira in Chemung County, New York, there is a pattern of divergence between the municipalities of New Brunswick and Perth Amboy and broader Middlesex County. Where Middlesex is overshooting state and national benchmarks — the county median income is much higher, the poverty rate is low, the population is better-educated, and unemployment is lower — New Brunswick and Perth Amboy are lagging far behind based on the same socioeconomic indicators. A substantial portion of adults in these two areas have no credit history and are therefore less likely to be able to access affordable credit, which is critical for households' ability to stabilize their finances in the event of major unforeseen expenses.
This widening gap also comes alongside changes in the population of both areas. New Brunswick and Perth Amboy have substantial Hispanic/Latinx communities that have grown in recent years. In Perth Amboy, for example, about four in five residents identify themselves as Hispanic/Latinx. In addition, many foreign-born residents also report that they speak English at a level below "very well." This presents a unique challenge to economic development and may contribute to unequal access to community services, as language has often become a barrier to educational attainment, work opportunities, access to financial services, and wealth accumulation.
Community Development Priorities
In the course of the New York Fed's listening sessions, several areas stood out as priorities for community development to help bolster inclusive growth in New Brunswick and Perth Amboy: housing, transportation infrastructure, and small business activity.
Affordable housing remains a major concern for many residents. About a third of households in New Brunswick and Perth Amboy are rent-burdened and struggle to contend with the cost of living in the county. These conditions present opportunities for financial institutions and nonprofits dedicated to financial inclusion, as they can offer families financial products tailored to their needs and implement programs that reduce income volatility and help residents develop financial capabilities and build long-term assets.
Like many other places in the United States, challenges in Middlesex County also include aging transportation infrastructure and transit congestion. These conditions drag on local productivity, raise the cost of doing business, and restrict worker mobility. Lack of access to affordable transportation services hinders workers' ability to retain their jobs or seek new employment opportunities. In New Brunswick and Perth Amboy, this lack of access to affordable transportation mainly affects low- and moderate-income households.
Another crucial component for community development is the development of an environment that is conducive to the establishment and operation of small businesses. Startups and growing ventures in Middlesex County need better training and improved access to financing and social capital. Training should focus on understanding local rules and regulations, general business management, and clarity regarding national and international industry trends. Training sessions must also be offered in languages other than English. Further, small businesses need increased financial access, including access to capital and other financial instruments, such as micro-loans and full financial portfolios.
A Catalyst for Moving Forward
The Resource Guidebook for New Brunswick and Perth Amboy discusses these issues in finer detail to provide a robust working context of the community. We hope this analytical tool will not only be a consolidated reference that supports the work of practitioners and local government in economic development, but also a source of market intelligence for capital providers who seek investments in innovative, measurable, and impactful projects. The list of priorities here is not exhaustive, but the opportunities have been identified, as seen by the community itself. It is a way to set a common platform upon which the multiple stakeholders — the community, local governments, financial institutions and other investors — can discuss a coordinated way forward.
The New York Fed works within the Federal Reserve System and with other public- and private-sector institutions to foster the safety, soundness, and vitality of our economic and financial systems. The New York Fed's Community Development Finance initiative (CoDeFi) helps community organizations, banks, and investors work together to increase the effectiveness of the community development investments in low- and moderate-income communities.
This article was originally published by the New York Fed on Medium.
---
The views expressed in this article are those of the contributing authors and do not necessarily reflect the position of the New York Fed or the Federal Reserve System.