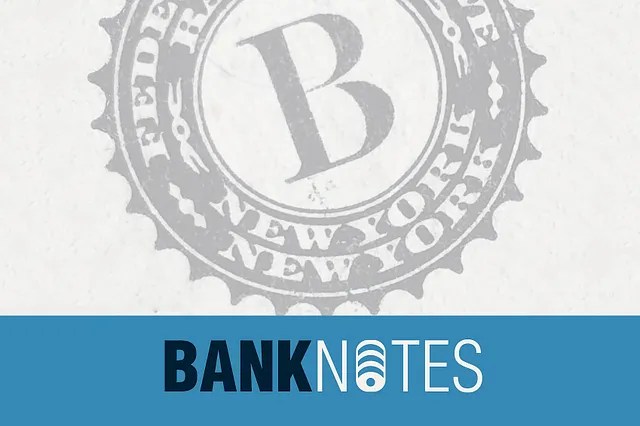 Today, September 30, is International Podcast Day, and in that spirit here's a recap of the New York Fed's podcast series, Bank Notes, which launched earlier this year. This new production from the Communications and Outreach Group explores current topics in economics and finance and highlights Federal Reserve research.
The inaugural five-episode series focused on small business — a key driver of the U.S. economy — and featured conversations with three business owners from the Federal Reserve's Second District:
These owners discussed their experiences — including their approaches to running a business, their financing needs, and challenges they've had to overcome — and shared advice for listeners. Claire Kramer-Mills, who leads the New York Fed's research efforts in the area, including an annual national survey that examines firms' access to financing, also shared insights on the state of small business.
A synopsis of each episode is below. The series can be streamed directly on the New York Fed's website or downloaded from iTunes or Stitcher.
Episode 1: Access to Credit & Financing
Claire Kramer-Mills speaks with host Javier Silva about trends among small businesses, including how they're performing and securing credit, as well as which firms are seeing the most challenges and where they can go for help.
Episode 2: Built by Generations
Mike Arnoff discusses his family-owned company's history and philosophy, and how its culture keeps it moving in the ever-changing transportation space.
Episode 3: Staffing in a High-Tech Age
Ranjini Poddar speaks with guest host Brian Manning about how her minority- and women-owned staffing firm grew into a $450 million business with more than 7,000 employees worldwide.
Episode 4: Shipping Milk From Farm to Table
Kevin Ellis, whose company processes milk from 30 family-owned dairy farms in New York's Finger Lakes region, talks about how he came to run the business and the challenges of a changing dairy market.
Episode 5: Advice for Small Business Owners
What did these small business owners wish they had known when they started? What have they learned? The final episode in the series pulls together their best advice on starting a business, developing relationships around financing, working with clients, and training and retaining a diverse workforce.
This article was originally published by the New York Fed on Medium.
---
The views expressed in this article are those of the contributing authors and do not necessarily reflect the position of the New York Fed or the Federal Reserve System.