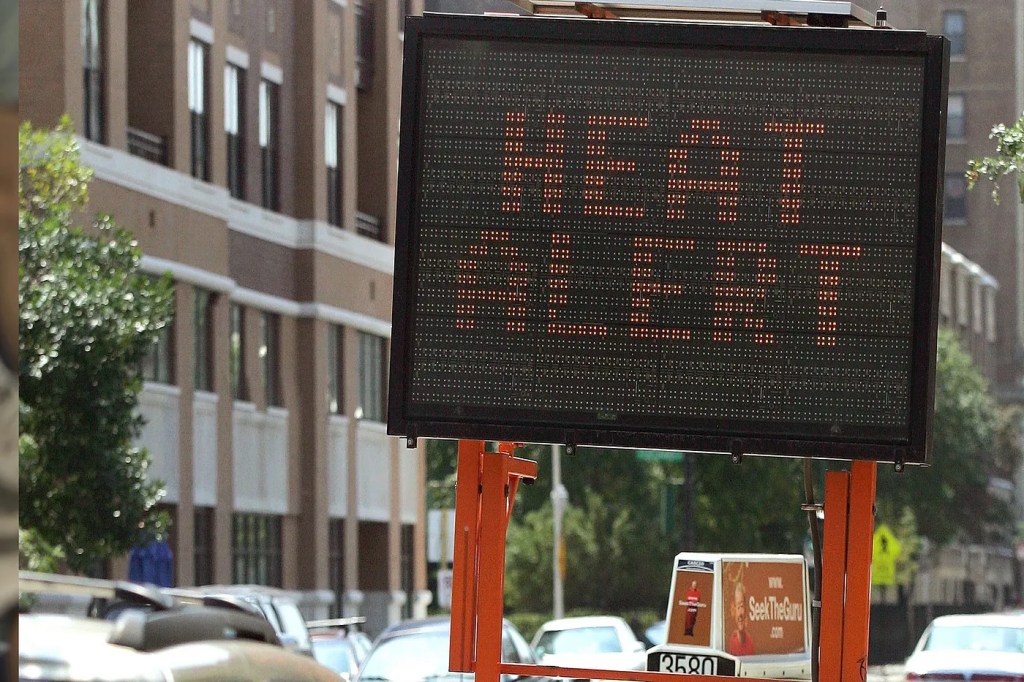 The New York Fed gathered experts for two recent roundtable discussions to learn about the impact of extreme heat and poor air quality on low- and moderate-income communities and communities of color. Here are five takeaways from the discussions:
Addressing extreme heat and air quality issues requires a holistic approach: Urban and low-income communities suffer the most from extreme heat and poor air quality. Participants highlighted the inequitable policies and designs that have shaped these neighborhoods, including housing near polluting industries and a lack of green spaces. Addressing these inequities requires understanding the needs of the community and learning about its history. "If you don't understand the context it's difficult to figure out what to do," said Mark McPherson, executive director and founder of City Forest Credits. "The context includes everything from redlining to highway construction, to soil and water, not just air and heat."
Need for better geographic data on pollution and health: Air pollution measures are often incorrect, experts say, and health data on some neighborhoods and regions is nonexistent or unavailable. Victoria Sanders from the New York City Environmental Justice Alliance (NYC-EJA) noted that "results from NYC-EJA's community air mapping have shown that the amount of air pollution black and brown communities experience is up to 20 times greater than the city's air monitoring data and methods would have you believe." Participants also said it would be easier to demonstrate the value of infrastructure improvements, such as green roofs, if geography-based data on healthcare expenses were available.
Lowering the barriers to climate adaptations for households: Electric vehicles, heat pumps, and solar panels may be technologically viable solutions to reducing emissions, but such alternatives may be too expensive for low-income communities. Even technology considered to be readily available, like air conditioning, may be unobtainable for households with financial limitations because of high purchase and operating costs. Emma Zinsmeister, environmental health science and policy specialist at the U.S. Environmental Protection Agency, pointed to "chronic underinvestment" in many communities, resulting in less green infrastructure both inside and outside homes. "When it comes to the living environment, energy efficiency is one of the key opportunities to improve the thermal environment of the home and to lower energy bills," she said.
Communicating the risk of extreme heat: Extreme heat is often viewed as especially uncomfortable, but not a threat that can cause hospitalization. "We've treated extreme heat as a less scary, less dire extreme weather event than something like a hurricane or tornado when in actuality it is the most threatening," said Sonal Jessel, director of policy at We ACT for Environmental Justice. Several federal agencies, including the U.S. Department of Labor and the Environmental Protection Agency, recently announced a coordinated, interagency effort to lower exposure to high levels of heat in vulnerable workplaces and urban communities.
Financing infrastructure improvements at the local level: Cities and municipalities have insufficient resources to finance infrastructure projects around climate adaptation and resilience. Dr. Betsy Henry, president of ReTree Schenectady, said that due to existing infrastructure, high-poverty neighborhoods often lack a streetscape that provides room for trees: "It's not just money for trees. It's money for infrastructure to create the space for trees."
The New York Fed's Community Development team works with community leaders to understand community needs and with capital providers to foster economic opportunities. To learn more about the team's work in this area, see Community Development: Climate.
This article was originally published by the New York Fed on Medium.
---
The views expressed in this article are those of the contributing authors and do not necessarily reflect the position of the New York Fed or the Federal Reserve System.