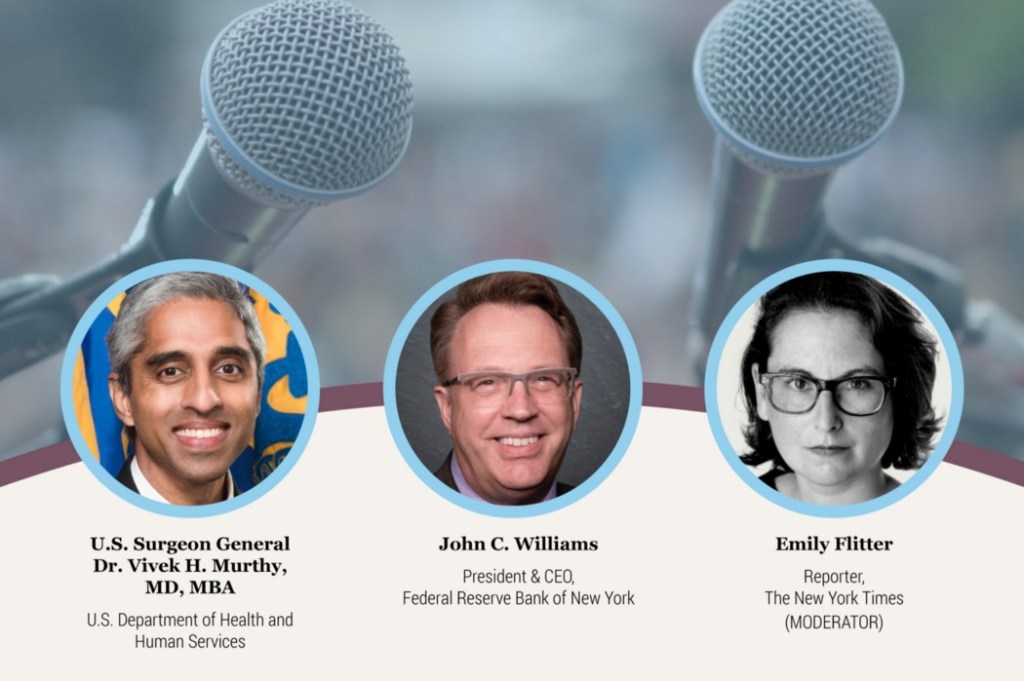 Last month, U.S. Surgeon General Dr. Vivek Murthy joined New York Fed President John Williams for a moderated discussion on the intersection of health and the economy, national efforts to promote a healthy workforce, and lessons learned during the pandemic. Among other things, they discussed the link between broadband access and healthcare and the connection between infrastructure investments and health. As President Williams has noted, the New York Fed's mission is to make the economy stronger for all, "but we can't have a healthy economy without a healthy workforce."
Here are highlights from the discussion:
Expanding broadband access to improve health: A critical step to improving access to healthcare, particularly in rural and low-income communities, is to improve broadband access, Dr. Murthy said. "If we can use telemedicine and recent advances in technology to actually bring care to where people are in their homes, particularly mental healthcare, that can go a long way to helping to reduce the equity gap," he said.
Finding investable opportunities in health: President Williams noted that while investors are interested in addressing health challenges, it can be difficult to match people and organizations that have investable opportunities with capital and resources. He noted that the New York Fed plays a role in this area. "The New York Fed's community development unit shares best practices, data analysis, and information with key stakeholders and also serves as a thought leader and convener of important conversations," he said.
Investing in the infrastructure of communities is essential to address the underlying factors of poor health: Dr. Murthy explained that a patient living in poverty might get care through a community clinic that doesn't have all the tools needed to help the patient. "This is where targeted investments, smart investments, can make a big difference — whether it's addressing homelessness, whether it's recognizing that poverty is contributing significantly to poor health outcomes, recognizing the lack of security and safety in neighborhoods or the lack of green spaces. All of these are all connected to poor health outcomes," he said. Meanwhile, President Williams pointed to the destabilizing effects of the COVID-19 pandemic. "We can see that when a big shock like this happens to communities that already have fragility, the effect is so much worse," he said.
Other themes touched on in the discussion included mental health, the role of healthcare organization investments in the social determinants of health, and how realigning incentives might lead to improved outcomes.
To view the moderated discussion in its entirety, see the event page. For more about the New York Fed's work in this area, see Community Development: Health.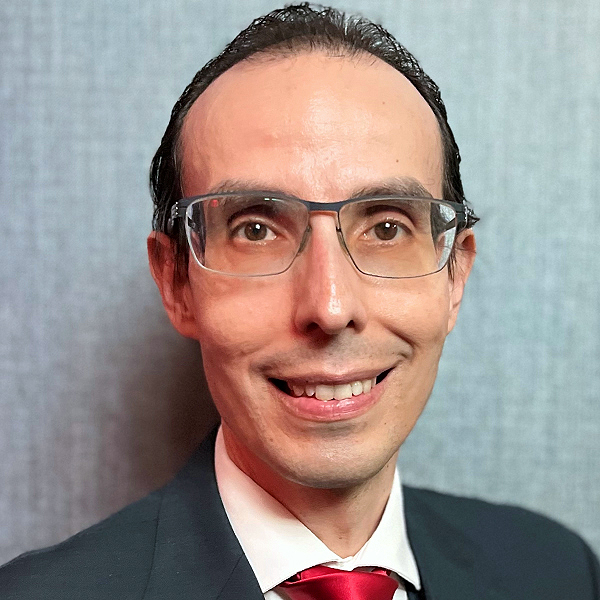 Javier Silva is a community development senior outreach associate in the Communications and Outreach Group at the New York Fed. He focuses on issues related to climate, health, small business, and Puerto Rico and the U.S. Virgin Islands.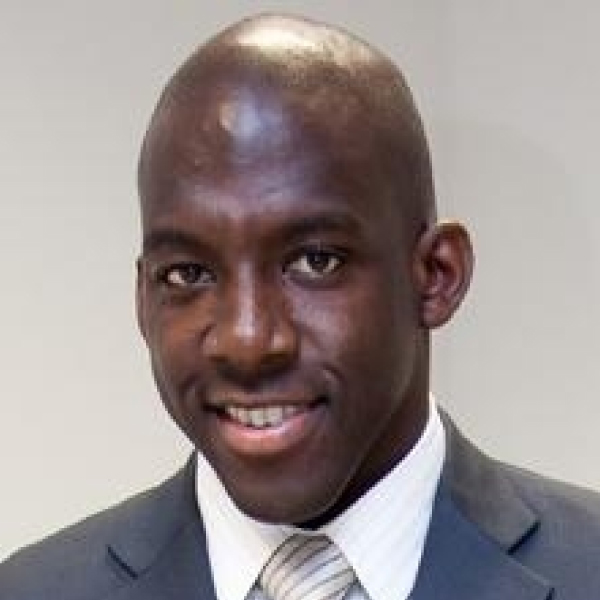 Tony Davis is the director of community outreach and health in the Communications and Outreach Group at the New York Fed. He focuses on issues related to health and economic development.
This article was originally published by the New York Fed on Medium.
---
The views expressed in this article are those of the contributing authors and do not necessarily reflect the position of the New York Fed or the Federal Reserve System.