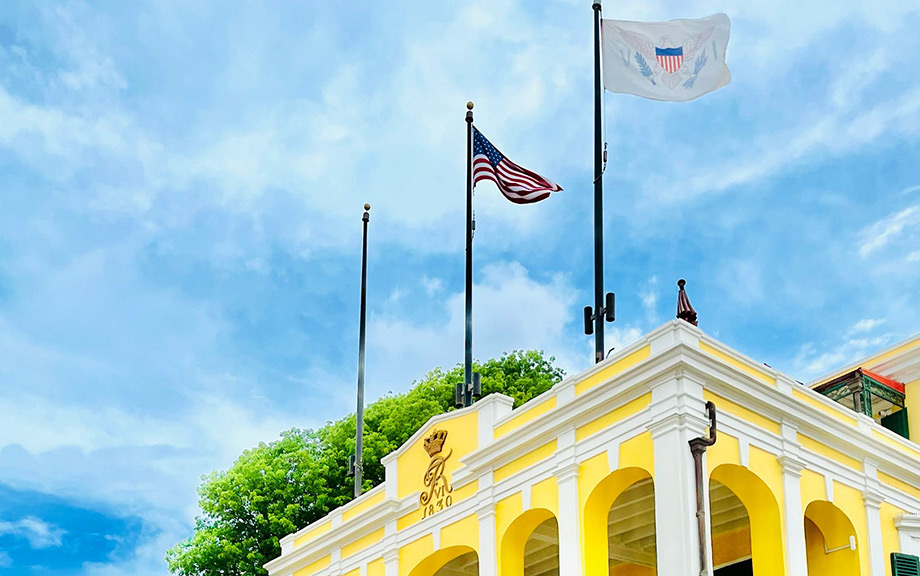 New York Fed President John C. Williams traveled to the U.S. Virgin Islands last month to hear from government officials, students, business owners, and nonprofit and community leaders about economic conditions in the territory. The U.S. Virgin Islands (U.S.V.I.) are part of the Federal Reserve's Second District, which also encompasses New York State, northern New Jersey, southwestern Connecticut, and Puerto Rico.
U.S.V.I. has three main islands—St. Thomas, St. Croix, and St. John—and a total population of around 87,000. St. Thomas serves as the center of activity for business, tourism, government, and education, while St. Croix is more focused on manufacturing, agriculture, and tourism. St. John is the least populous island, and about two thirds of it is a national park. Over two days of meetings on St. Croix and St. Thomas, a few common themes emerged.
Population Loss and Labor Shortages
U.S.V.I.'s population fell by 18 percent between 2010 and 2020. Factors driving that decline include the closing of an oil refinery that had been the territory's largest private employer, destruction caused by Hurricanes Irma and Maria, job losses in the tourism sector, a high cost of living, and a lack of educational opportunities.
The population loss has led to labor shortages, with skilled labor and blue-collar workers in the shortest supply. Stakeholders also report a lack of formal vocational institutions or community colleges on the islands, leaving workforce development in the hands of nonprofits. While many of these organizations are doing impressive work—including a new marine-focused program for high school students and plans for an industrial training kitchen—a lack of training pathways for specialized fields has led many residents to relocate to the mainland. The University of the Virgin Islands has limited certificate programs, but cost is an issue that limits access to these programs for many.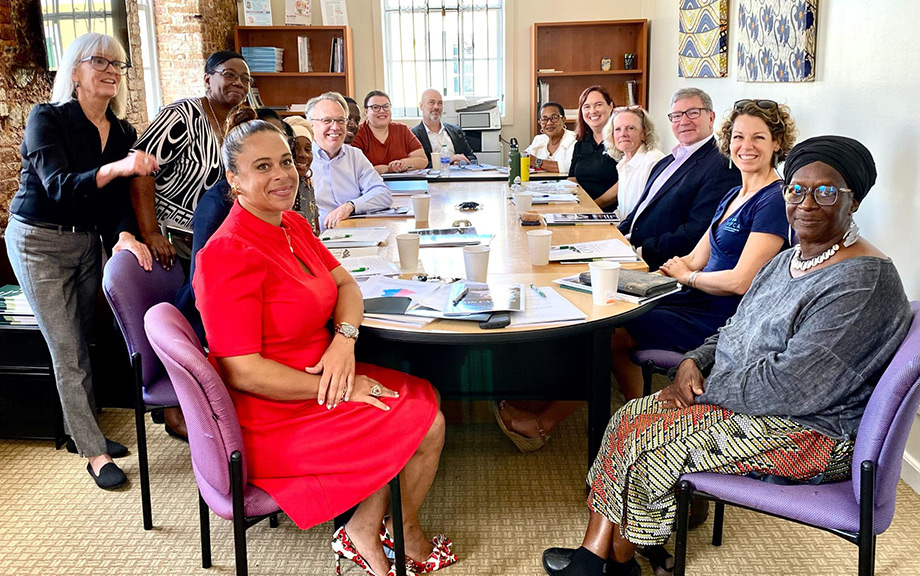 Housing Affordability
Hurricanes Irma and Maria devastated the islands when they hit in 2017, and rebuilding has been slow, residents say. A lack of affordable housing is a persistent issue, with home prices far exceeding the income of most residents. The median home price in U.S.V.I. in 2020 was 20 percent higher than that of the mainland, but median household income was 40% lower.
Other factors also have driven up housing prices in recent years, residents say, including conversion of properties to short-term vacation rentals and a construction market driven by new high-end homes for mainland residents.
People on the islands also reported that high rates paid by the federal government for emergency workers following the hurricanes drove up housing and hotel prices—and the increases proved to be sticky, with higher rates persisting.
Other Costs
Expenses outside of housing are also higher than on the mainland. Virgin Islanders reported that high shipping and freight costs contribute to high prices for food, gasoline, and other necessities. With a limited agricultural sector, no food processing plant on the islands, storage challenges, and a slaughterhouse that residents say is closed 90 percent of the time, U.S.V.I. is highly dependent on food imports. Elsewhere, the shortage of skilled labor has driven up construction costs, exacerbating the housing problem.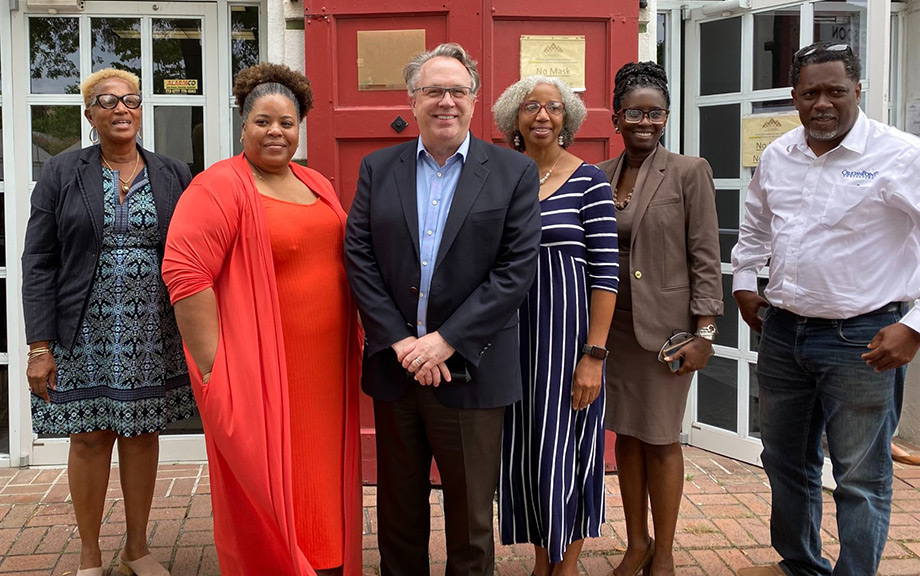 Tourism
Tourism is a major contributor to the U.S.V.I. economy, yet no new hotels have opened in the territory in years, with business leaders citing factors such as high construction costs, labor shortages, wage pressures, and housing shortages. Likewise, they noted that many hotels operate on tight margins, and hotel operators may choose not to renovate because of high costs for construction and materials.
Another challenge is air travel, with limited direct flights to St. Croix from the mainland, no airport on St. John, and generally limited options for inter-island transit. Still, residents are hopeful that recently introduced service from a regional air carrier will help to ameliorate some of these issues, with additional flights between St. Croix and St. Thomas. And to promote tourism, the U.S.V.I. government is introducing incentives for travelers such as airfare and hotel credits.
Rebuilding
The adverse effects of the 2017 hurricanes continue to be felt in every sector. For example, St. Croix's hospital was condemned following the hurricanes, but the building was reopened during the pandemic. A modular hospital was finally opened on St. Croix more than six years after the hurricanes.
U.S.V.I. residents report that hurdles in the rebuilding process include long reimbursement times and limited capacity of the local government. Nonprofit organizations often play a lead role in rebuilding efforts, but they may be boxed out of grant programs if they do not have enough working capital on hand to receive matching funds. Additionally, they say the reimbursement process for money spent on rebuilding is unreasonably labor-intensive, with one nonprofit noting it would have had to fill out 1,000 pages of paperwork for a $1,000 reimbursement.
A lack of access to capital, both for rebuilding and for daily economic activity, was a recurring theme. Residents and businesses said they face other challenges unique to the territory. For one, many payment platforms don't operate in U.S.V.I. For another, the region's 340 area code is treated as international by many mainland companies and retailers, which can impede business operations—even those as basic as setting up a U.S. bank account.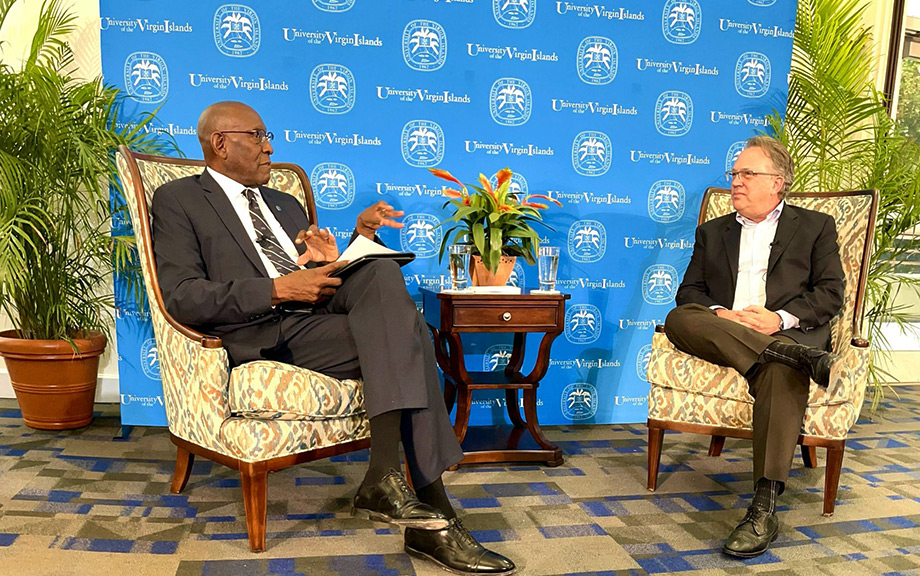 Looking Ahead
Despite these challenges, business and community leaders are optimistic about U.S.V.I.'s future. There are more than 400 nonprofits operating on the islands, providing a strong grassroots base for rebuilding. And resiliency is recognized as a key aspect in planning; demand for renewable energy, especially solar, is high as the territory prepares for future storms.
"We're still seeing a lot of the challenges from the pandemic and hurricanes, but also seeing a lot of optimism about what can be," President Williams said during a public event at the University of the Virgin Islands that concluded the visit. "We're seeing a lot of investment in the future, in the infrastructure of the islands—a lot of thinking about how do we train people for the jobs of the future, and how do we make sure that the island is balanced and thriving economically."
Correction (June 21, 2023): An earlier version of this article incorrectly stated that there are no direct flights from the mainland U.S. to St. Croix. Direct flights are available from the southeastern U.S.
Andrea Grenadier is an associate director of external engagement in the Communications and Outreach Group at the New York Fed.
Shawn Phillips is the head of external engagement in the Communications and Outreach Group at the New York Fed. She is responsible for broadening and deepening relationships with civic, business, academic, and other stakeholders within the Federal Reserve's Second District.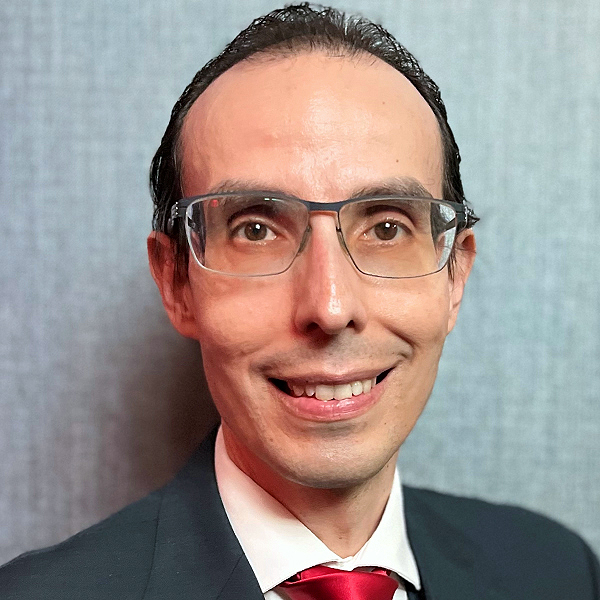 Javier Silva is a community development senior outreach associate in the Communications and Outreach Group at the New York Fed. He focuses on issues related to climate, health, small business, and Puerto Rico and the U.S. Virgin Islands.
Ellen Simon is a corporate communications specialist in the Communications and Outreach Group at the New York Fed.
---
The views expressed in this article are those of the contributing authors and do not necessarily reflect the position of the New York Fed or the Federal Reserve System.