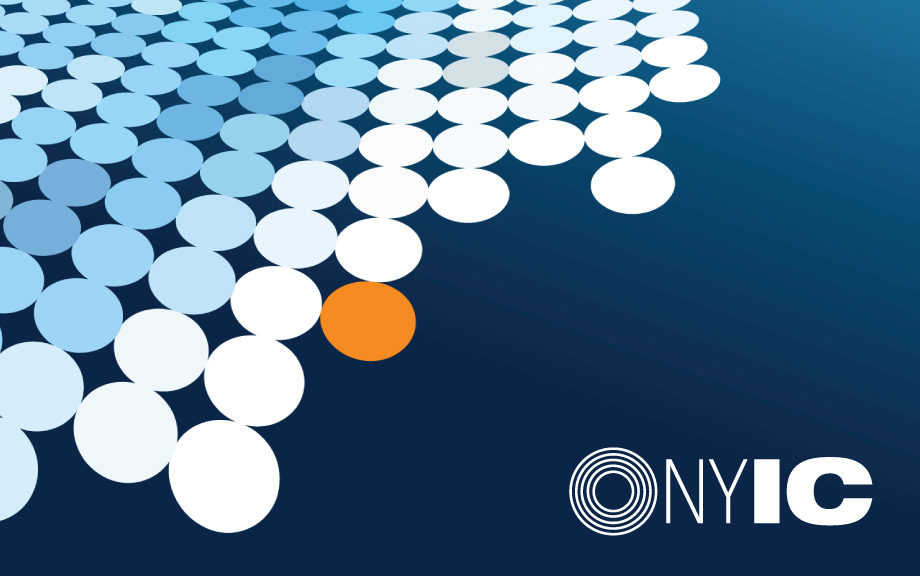 The New York Fed established the New York Innovation Center (NYIC) in 2021 with the support of its strategic partner, the Bank for International Settlements (BIS), to explore the potential of technological innovation in central banking to benefit the global financial system.
The NYIC conducts technological research, experimentation, and prototyping to generate insights into high-value central-bank-related opportunities. As a group within the New York Fed, the NYIC informs leaders, researchers, and the public about potential applications of new financial technologies in central banking.
The NYIC team draws on the vast subject matter expertise and capabilities found across the Federal Reserve System and BIS and works with a range of partners, including other central banks, private sector financial institutions, technology providers, and academics. Collaboration with public and private sector partners plays an important role in NYIC's aim to drive progress and deliver practical solutions. The NYIC's agile innovation methodology adopts concepts from design thinking and first principles thinking to break complex problems down into their most basic elements, identify high-value opportunities, and then rapidly design experiments to test and validate solution concepts.
The NYIC's research is not intended to advance any specific policy outcome. It is not intended to signal that the Federal Reserve will make any imminent decisions about the appropriateness of issuing a retail or wholesale central bank digital currency, or any other product or service, or how one would necessarily be designed.
The NYIC's research projects fall into one or more of these opportunity areas:
Future of Money: Exploring the potential for digital currencies to improve payments performance.
Financial Market Infrastructures: Advancing payments, clearing, settlement, and trading systems that move money and other financial assets between banks and non-bank financial institutions.
Open Finance: Understanding how bank and non-bank financial institutions leverage new business and operating models such as open banking, banking as a service, and decentralized finance.
Supervisory and Regulatory Technology: Using artificial intelligence, advanced data and analytics, and new operating models to support the banking community and regulators in promoting a safe, sound, and stable financial system.
Cyber Risk: Exploring opportunities to reduce cyber risk and mitigate related costs.
Climate Risk: Generating climate risk insights for the central bank community.
In 2022 the NYIC announced its first two research endeavors, which aim to better understand the potential future of money and financial market infrastructures from the U.S. central banking perspective. This research is focused exclusively on the wholesale markets, meaning it studies financial networks and activities between central banks, financial institutions, and corporations.
Project Cedar
Project Cedar is the inaugural project of the NYIC. It is a multiphase technical research effort evaluating the potential applications of financial technology solutions to improve the efficiency of wholesale cross-border payments. Phase I of Project Cedar found that using a theoretical wholesale central bank digital currency (CBDC), supported by distributed ledger technology (DLT), to facilitate transactions could improve the speed and safety of cross-border wholesale payments.
Through its research and experimentation, the NYIC also contributes to a broad and transparent ongoing public dialogue on digital assets, tokenization, financial infrastructure, and systems from a technical perspective. The NYIC's digital asset research spans the Future of Money, Financial Market Infrastructures, and Open Finance opportunity areas and leverages the unique characteristics and operations of the New York Fed and Federal Reserve System to identify valuable problem spaces and opportunities.
The second phase of Project Cedar is a joint experiment in collaboration with the Monetary Authority of Singapore (MAS). The experiment, Project Cedar Phase II x Ubin+, investigates technical solutions aimed at improving the efficiency of cross-border wholesale payments involving multiple currencies. For more on this research effort, see Project Cedar.
Facilitating Wholesale Digital Asset Settlement
The NYIC, in collaboration with members of the U.S. banking community, is participating in a proof-of-concept research project exploring the feasibility of an interoperable network of ledgers maintaining tokenized versions of wholesale central bank money and commercial bank money. The project is testing the concept of the regulated liability network in the U.S. context.
As one of several participants in this proof-of-concept project, the NYIC is working alongside other researchers and subject matter experts from the private sector. The NYIC is participating in this project for the purposes of research and analysis, and from the perspective of a payments operator. It does not have any supervisory responsibilities as part of this experiment. The participants will publish the findings of this project later this year.
For more information on the NYIC and to follow its work, visit nyfed.org/innovation.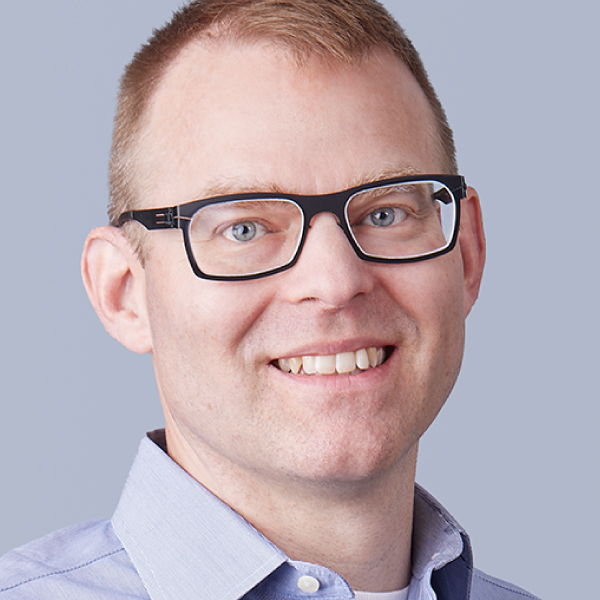 Per von Zelowitz is Director of the New York Fed's New York Innovation Center.
---
The views expressed in this article are those of the contributing authors and do not necessarily reflect the position of the New York Fed or the Federal Reserve System.