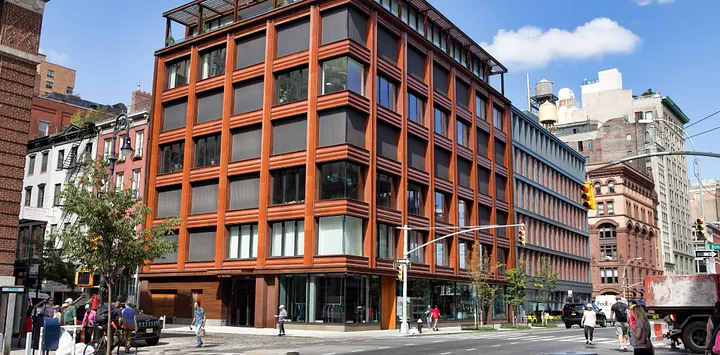 "Words like 'gentrification' and 'displacement' sometimes can feel impersonal or cliché. For some, gentrification conjures images of fancy coffee shops and high-priced fashion boutiques. But the reality can be heartbreaking. Families who've lived in a home for generations are driven out, communities break up, and the social fabric of a neighborhood is irreparably damaged."

— New York Fed President John C. Williams, at the Association for Neighborhood Housing Development (ANHD) 2019 annual conference, April 11, 2019
When New York Fed staff members meet with community-based organizations, advocates, and policymakers as part of our regular outreach efforts in the Second District, one recurring theme is the displacement pressures on low-income communities and long-term residents that typically result from neighborhood economic revitalization and/or change. In an effort to further understand this phenomenon, the New York Fed is convening listening sessions across the Second District and engaging experts in the field to understand neighborhood change, gentrification, and strategies for equitable growth.
The New York Fed's Community Engagement team hosted the first listening session on June 4, 2019. This meeting, hosted in collaboration with ANHD, brought together 15 nonprofit leaders from throughout New York City who are focused on championing equitable growth and mitigating the negative impact of gentrification by supporting renters, small businesses, workers, low- and moderate-income communities, and immigrants.
The morning began with a regional update from a New York Fed economist, followed by a presentation from the NYU Furman Center on gentrification in New York City's neighborhoods, and then a policy overview from ANHD. Following the presentations, nonprofit leaders discussed neighborhood-based best practices that prevent displacement — in areas such as housing, small business, workforce, and culture — and build inclusive communities over a longer time frame. The groups also shared challenges and pathways to implementing solutions. Here's what we heard:
Small Businesses
Some participants emphasized how the cultural fabric of a neighborhood changes when mom-and-pop shops are forced to close because they can no longer afford rising rents. Small businesses — particularly minority- and women-owned businesses — face displacement pressure across the boroughs. Nonprofits have noted that landlords are "holding out," or maintaining vacant retail space in the hope of leasing to national chains, which in turn creates vacant commercial corridors. In one example, a nail salon in Queens closed its doors three years ago because it could no longer afford to operate, but to this day the storefront remains vacant. Meanwhile, an ice cream shop that residents regard as a neighborhood staple is under pressure due to the rising cost of retail space. Nonprofits and advocates in the area are actively working to keep such businesses afloat.
Participants noted that greater access to capital could assist small business owners, though a lack of local community development financial institutions (CDFIs) and community banks in these areas makes it difficult for owners to receive the financing they need to prosper.
Renters
Organizations like ANHD are working to elevate conversations regarding tenant rights by bringing together community groups, organizing at the grassroots level, and promoting new tools to prevent tenant harassment. According to some present at the listening session, low-income residents face displacement pressure as a result of many factors, including investor speculation, re-zoning, rising rents, and an inability to afford goods and services in a neighborhood. Some emphasized that although there is job growth in many parts of New York City, residents in changing neighborhoods who face displacement pressure often do not have access or skillsets needed to obtain these jobs.
Several mentioned that even though public housing may exist to serve low-income families who cannot afford market-value rent in a neighborhood, residents may feel that they have no choice but to relocate when the stores in their neighborhood are no longer affordable.
Strategies for Equitable Growth in NYC's Neighborhoods
Nonprofit organizations are deploying several tools to ensure that when revitalization and economic development occurs in various neighborhoods, long-term residents are able to remain and prosper.
Master leases are a tool deployed by nonprofits to combat displacement across New York City. To preserve affordability, nonprofit organizations own mixed-use commercial and residential space and have the ability to lease to small business owners at affordable prices and smaller footprints.
Community land trusts are designed and deployed to ensure community stewardship of land and long-term affordable homeownership. This tool has proven to be successful in neighborhoods within New York City and across the United States.
Workforce development and workforce training programs help to ensure that residents who are facing displacement pressure due to the spatial mismatch of jobs are able to seek local employment opportunities. Comprehensive community development strategies include language immersion, education, computer training, small business technical assistance, and soft-skills training — all of which have proven effective in preparing residents for the workforce. This approach also allows community members to feel connected to their neighborhoods despite the changing landscape.
In the end, we heard not only about key challenges and best practices to promote equitable growth, but also about the critical role that nonprofits play in supporting tenants and small business owners in various neighborhoods of New York City. Through their coalition-building, advocacy, research, and services, nonprofits have proven to be at the forefront of preventing the displacement of diverse communities. In the months ahead, the New York Fed will continue to host listening sessions across the Second District, including in medium-sized cities and rural communities, in an effort to learn about trends and challenges in this area.
This article was originally published by the New York Fed on Medium.
---
The views expressed in this article are those of the contributing authors and do not necessarily reflect the position of the New York Fed or the Federal Reserve System.