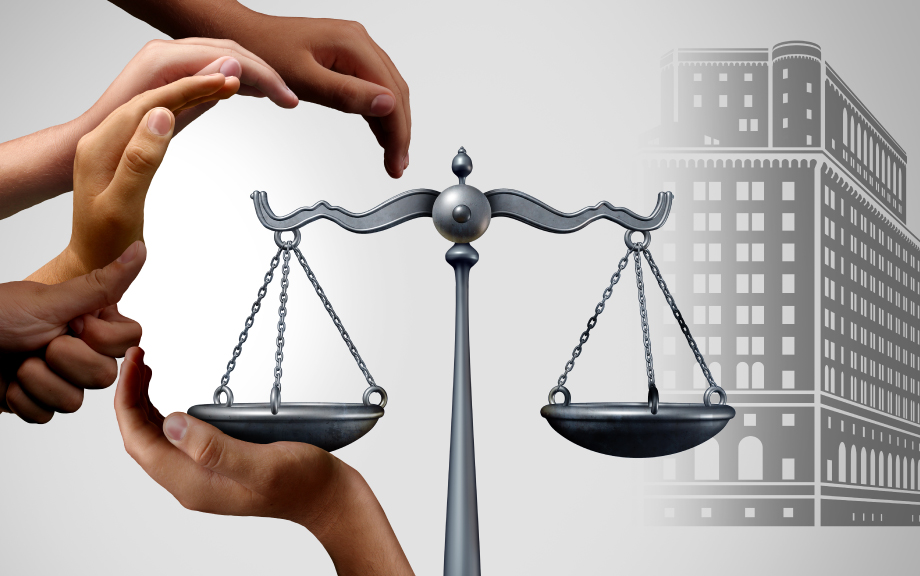 The New York Fed's Legal Group launched the Pro Bono Legal Work Program in early 2021 to encourage staff to provide free legal services to those in need.
The term "pro bono" comes from the Latin phrase "pro bono publico," or "for the public good," and refers to professional work undertaken voluntarily and without payment. The Legal Group's program identifies opportunities and asks for volunteers to provide legal services outside of work. Providing pro bono legal services to low-income people is a core value of the legal profession, and it aligns with the New York Fed's commitment to public service and community development.
The Legal Group has connected New York Fed staff with pro bono opportunities through the City Bar Justice Center (CBJC), a nonprofit affiliate of the New York City Bar Association that delivers high-quality, free legal services to New Yorkers in need. In 2022, Legal Group volunteers provided pro bono services to 178 CBJC clients. Below are a few examples of this work and its impact in the Second District:
"In the past two years, the impact of our partnership with the New York Fed's Legal Group has exceeded our hopes and outpaced that of many larger groups we work with," said Kurt M. Denk, executive director of the CBJC.
"I am very proud of the Pro Bono program," said Rick Ostrander, general counsel and head of the Legal Group. "Through our partnership with CBJC, we are able to do meaningful and impactful work."
Staff Recognition
New York Fed attorneys Erin Kelly and Janine Tramontana, who currently serve as the Legal Group's Pro Bono Directors, were recently recognized for spearheading two key initiatives. They received CBJC's 2022 Outstanding Pro Bono Service Award for their efforts in support of families experiencing homelessness and small business entrepreneurs in New York City.
Legal Clinic for the Homeless (LCH): Together with 19 other volunteers from the New York Fed's pro bono program, Kelly and Tramontana helped LCH launch the Cash Assistance Recoupment Project. Through New York State's fair hearing process, Legal Group volunteers challenged New York City agency actions to recoup money from clients' minimal public assistance grants.
Neighborhood Entrepreneur Law Project (NELP): Together with 35 volunteers from the New York Fed's pro bono program, Kelly and Tramontana assisted NELP by staffing legal clinics that assisted 55 entrepreneurs, conducting online presentations that reached 171 entrepreneurs, and engaging in direct representation.
Over its first two years, the pro bono program has seen an outpouring of committed volunteers, with many participants describing the experience as both challenging and gratifying.
"My volunteer work has been very rewarding, both professionally and personally," said Michael Brennan, assistant general counsel. "I've been able to help people achieve positive outcomes that meaningfully impact their lives, all while learning entirely new areas of the law."
Tim Nash, also an assistant general counsel, said, "I'm a member of this economy. I work here; I was educated here; I want more economic opportunities to be here. An economy is powered by its people and is strongest when the economic potential of all of us is fully unlocked."
Brian Manning is a corporate communications specialist in the Communications and Outreach Group at the New York Fed.
---
The views expressed in this article are those of the contributing authors and do not necessarily reflect the position of the New York Fed or the Federal Reserve System.